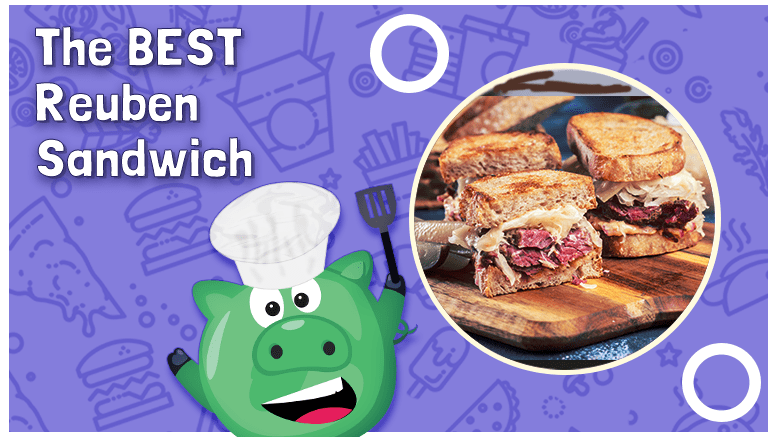 The BEST Reuben Sandwich
Introducing the one, the only, the legendary Reuben sandwich! This recipe for the gooey, cheesy, and deliciously tangy sandwich god is enough to make both you and your taste buds do a happy dance with every single bite!
So, roll up your sleeves, put on your "I'm about to make something awesome" apron, and let's get cookin'!
Don't have a special apron for the occasion!? Check out our cashback offers and you may just find one (and save cash on it)!
What you'll need:
8 slices rye bread
½ cup Thousand Island dressing
8 slices Swiss cheese
8 slices deli sliced corned beef
1 cup sauerkraut, drained
2 tablespoons butter, softened
What you'll need to do:
Step 1
Preheat a large griddle or skillet over medium heat.
Step 2
Spread one side of bread slices evenly with Thousand Island dressing. On four bread slices, layer one slice of Swiss cheese, 2 slices of corned beef, 1/4 cup sauerkraut, and a second slice of Swiss cheese. Top with remaining bread slices, dressing-side down. Butter the top of each sandwich.
Step 3
Place sandwiches, butter-side down on the preheated griddle; butter the top of each sandwich with remaining butter. Grill until both sides are golden brown, about 5 minutes per side. Serve hot.
(Source)