DIY Fake Sunlight Windows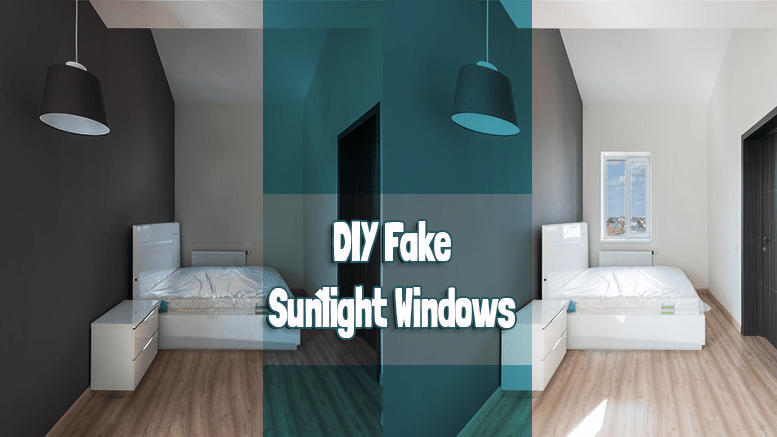 Do you have a room that doesn't receive enough natural light, or perhaps you miss the sunlight in the evening/night? Well, with these DIY fake sunlight windows, you'll be asking yourself "Heck, since when was the Sun up for 24 hours a day?" – just try to get some sleep… for us… please!?
Materials (per window)
LED Plant Grow Light Strips
An A2-size Perspex Clear Acrylic Sheet
4 A4-size Fresnel Lens Sheets/2x Magnifying Sheets
A Wooden Window frame – Size no larger than 474 x 658mm
Pine Stripwood – (W)11mm (L)Greater than 658mm (T)6mm
1 Plywood sheet (slightly larger than A2-size)
Extra Materials
Spray adhesive
Strong double adhesive tape
Strong Glue
Installation
Step 1: Wooden Window Frame
You should be able to find a window frame to roughly fit the dimensions (a rough fit is fine, if it's not too large). If not, you can have them custom-made online, but it will cost you more!
Step 2: LED Plant Grow Light Strips
These types of LED strips can be purchased in some hardware stores, but certainly online. Use the strong double adhesive tape to mount the lights an equal distance from one another at the top & bottom or left & right sides of the plywood sheet. Make sure there's enough space to fit the lights within the frame.
Step 3: Perspex Clear Acrylic Sheet
Attach the acrylic by applying glue between it and the wooden frame, and leave to dry.
Step 4: Fresnel Lens/Magnifying Sheets
These can be found online. Next, spray the adhesive onto the inside of the acrylic sheet (the inside of the frame + acrylic combo), then align and place the lens sheets in a 4×4 formation, so that they cover the entire acrylic sheet (it doesn't matter if they don't align too much in the middle, this can be covered up later on – just make sure all of the outer-edges are covered).
Step 5: Assembly
Cut any holes in the plywood where necessary (for the LED wiring etc.), then use the strong adhesive tape to stick the plywood to the frame.
Step 6: Pine Stripwood
Cut the Stripwood into two pieces that fit the length & width of the inside of the window frame. Then, you can make a classic cross-sectioned window frame with those pieces and cover any gaps you may have had earlier on in the process.
Step 7: If the lights are too bright, you can also hang a curtain rod & curtain above the frame, or use a tinted decal sheet to lower the brightness slightly.
That's it, you're done!