Air-fryer Recipes: Crumbed Chicken Tenderloins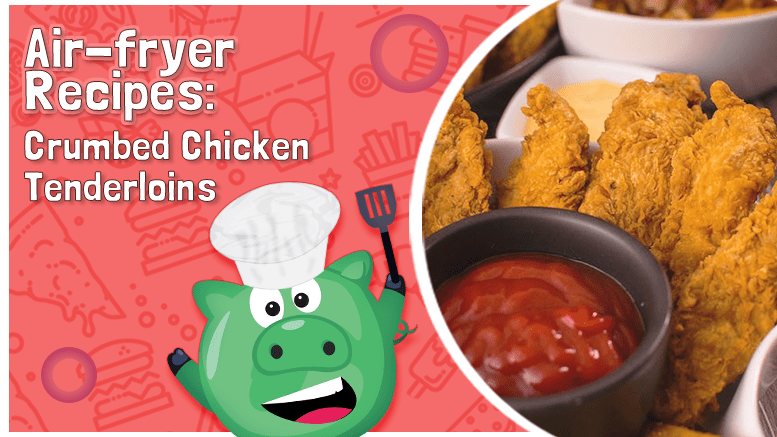 Today, we're venturing into the world of "air frying," a culinary wizardry that magically transforms guilty pleasures into guiltless pleasures!
If you're like me, your love for chicken is deeper than the Mariana Trench. And let's face it, whether you're eight or eighty, there's something wildly satisfying about sinking your teeth into tender, juicy chicken tenderloins. But hold on to your feathers, folks, because we've just found the secret to enjoying these deliciously golden delights without tipping the scales of guilt!
Enter the air-fryer! We'll let you uncover the hidden secrets below for yourselves!
What you'll need:
1 large egg
½ cup dry bread crumbs
2 tablespoons vegetable oil
8 chicken tenderloins
An air fryer (of course!)
What you'll need to do:
Step 1:
Gather all ingredients.
Step 2:
Preheat an air fryer to 350 degrees F (175 degrees C).
Step 3:
Whisk egg in a small bowl.
Step 4:
Mix bread crumbs and oil together in a second bowl until mixture becomes loose and crumbly.
Step 5:
Dip each chicken tenderloin into the bowl of egg; shake off any residual egg. Dip chicken into crumb mixture, making sure it is evenly and fully covered.
Step 6
Lay chicken tenderloins in the air fryer basket in an even layer.
Step 7
Air-fry until no longer pink in the center, about 12 minutes. An instant-read thermometer inserted into the center should read at least 165 degrees F (74 degrees C).
(Source)