Qmee Recipes – Chipotle chicken wraps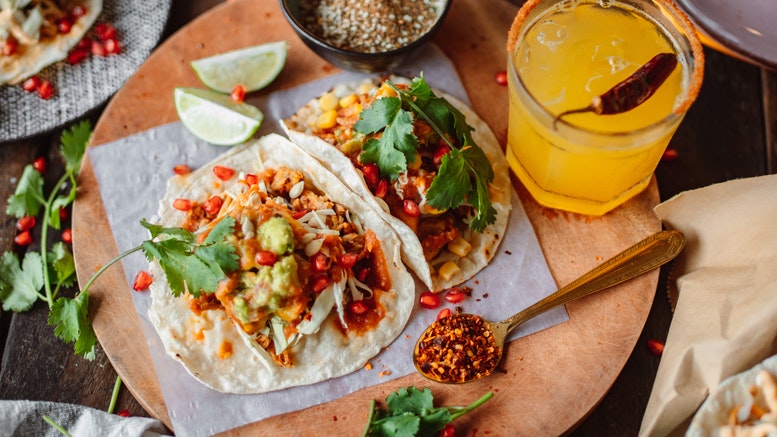 The recipe we've chosen for this week is chipotle chicken wraps – doesn't that sounds absolutely delicious!
These chipotle chicken wraps are perfect for a light afternoon lunch or a quick and easy dinner. Packed with delicious fresh flavours from the veg and smoky heat from the chicken this dish will have your mouth watering.
To make a vegetarian option simply replace the chicken with a vegetable of your choice like roasted sweet potato.
Take a look at the ingredients and method below.
Here's what you'll need…
1 tbsp vegetable oil
2 chicken breasts, sliced into strips
1 onion, finely sliced
2 tbsp chipotle paste
1 garlic clove
4 large corn or flour tortilla wraps
1 can chopped tomatoes
½ avocado, stoned, peeled and sliced
1 can black beans, drained
½ Baby Gem lettuce, shredded
1 lime, halved
Here's what you'll need to do…
1.Heat the oil in a frying pan over low-medium heat.
2.Toss in the onion and cook for 10 mins until softened.
3.Crush in the garlic and stir for 1 min before adding the chicken.
4.Turn up the heat and brown the chicken all over.
5.Spoon over the chipotle and stir to coat for 1 min.
6.Pour in the tomatoes and bring to a boil.
7.Season well and reduce the heat to a gentle simmer.
8.Cook for 5-6 mins or until the chicken is cooked through and any excess liquid has evaporated.
9.Stir the beans through until warm, then remove from the heat.
10.Warm the wraps following pack instructions.
11.Divide the mix between the wraps, top with the avocado and shredded lettuce, and squeeze over the lime.
12.Roll up and cut in half before serving.
(Source: https://www.bbcgoodfood.com/recipes/chipotle-chicken-wraps)