Qmee recipes – healthy chicken Madras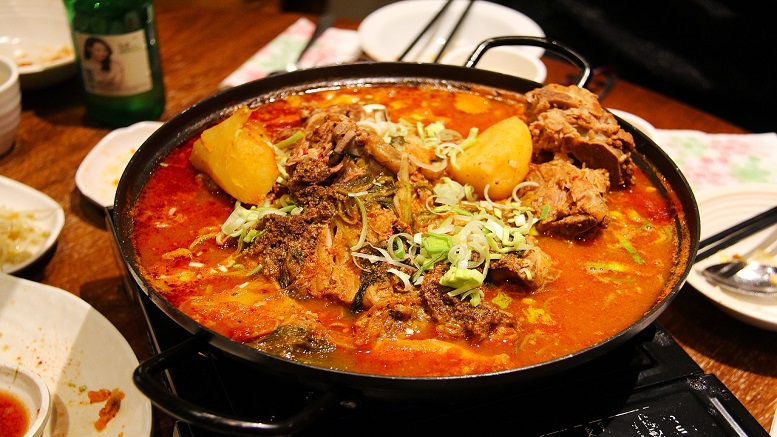 Everyone loves a cheeky takeaway now and again, but we all know how unhealthy they can be – so it's time to ditch the takeaway menu and make your own delicious, home-cooked style takeaway instead!
This week, we've chosen a wonderful Indian dish that's perfect for the whole family. This chicken Madras is really healthy, easy to cook and you can make it as spicy (or not!) as you like.
Take a look at the ingredients and method below.
Here's what you'll need…
1 onion, peeled and quartered
2 garlic cloves
Chunk of ginger, peeled
Half red chilli
1 tbsp vegetable oil
Half tsp turmeric
1 tsp ground cumin
1 tsp ground coriander
1-2 tsp hot chilli powder (depending on how spicy you like your curry)
4 chicken breasts, cut into chunks
400g can chopped tomatoes
Small pack coriander, chopped
Rice, naan and mango chutney, to serve
Here's what you'll need to do…
Blitz 1 quartered onion, 2 garlic cloves, a thumb-sized chunk of ginger and half a red chilli together in a food processor until it becomes a coarse paste.
Heat 1 tbsp vegetable oil in a large saucepan and add the paste, fry for 5 mins, until softened (if it starts to stick to the pan at all, add a splash of water).
Tip in half tsp turmeric, 1 tsp ground cumin, 1 tsp ground coriander and 1-2 tsp hot chilli powder and stir well, cook for a couple of mins to toast them a bit, then add 4 chicken breasts, cut into chunks.
Stir and make sure everything is covered in the spice mix.
Cook until the chicken begins to turn pale, adding a small splash of water if it sticks to the base of the pan at all. 
Pour in 400g can chopped tomatoes, along with a big pinch of salt, cover and cook on a low heat for 30 mins, until the chicken is tender.
Stir through small pack of coriander and serve with rice, naan and a big dollop of mango chutney.
 (Source: https://www.bbcgoodfood.com/recipes/chicken-madras)