Qmee recipes – mustard-stuffed chicken fillet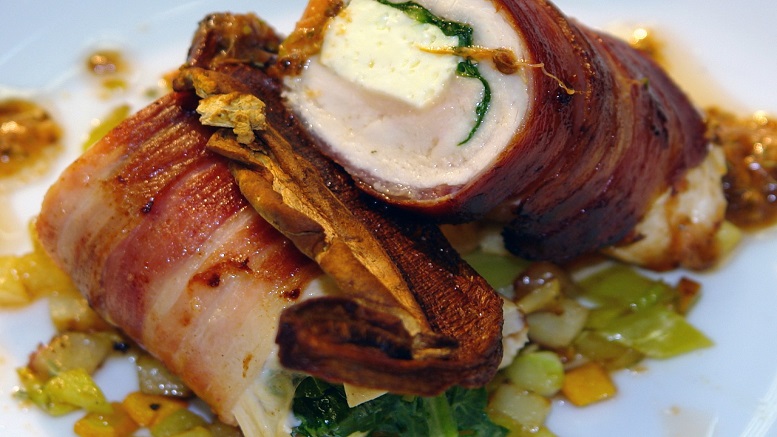 This is so good we'd be surprised if this chicken fillet recipe doesn't become a firm favourite! Easy and quick to make, it's the perfect meal for the whole family.
One of the great things about this recipe is you can serve your mustard-stuff chicken fillet with absolutely anything you like! Whether it's home cooked chips, giant cous-cous, Greek salad or a Mediterranean rice dish, your chicken fillet will taste delicious with whichever side dish you decide to serve it with.
Take a look at the ingredients you'll need and the method you'll need to follow.
Here's what you'll need…
125g ball mozzarella, torn into small pieces
50g strong cheddar, grated
1 tbsp wholegrain mustard
4 skinless boneless chicken breast fillets
8 smoked streaky bacon rashers
Here's what you'll need to do…
1.Heat oven to 200C/fan 180C/gas 6.
2.Mix the cheeses and mustard together.
3.Cut a slit into the side of each chicken breast, then stuff with the mustard mixture.
4.Wrap each stuffed chicken breast with 2 bacon rashers – not too tightly, but enough to hold the chicken together.
5.Season, place on a baking sheet and roast for 20-25 mins.
6.Serve with a side dish of your choice!
(Source: https://www.bbcgoodfood.com/recipes/mustard-stuffed-chicken)