Simply Scrumptious Blueberry Muffins!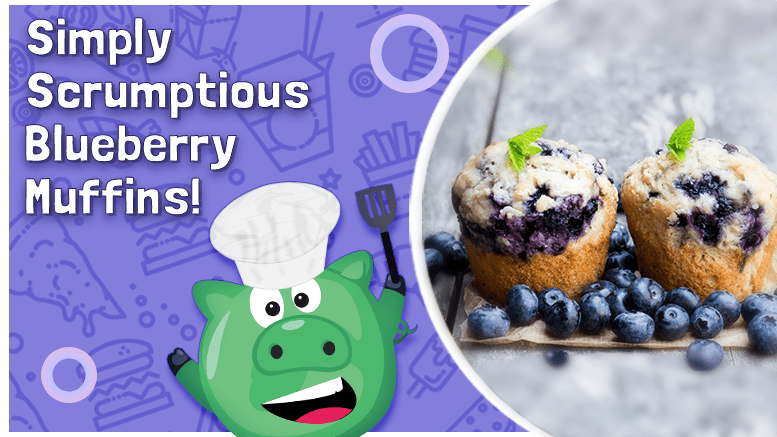 Have you ever tasted a muffin so good that it made you do a little happy dance? Well, get ready to bust out your best moves because these blueberry muffins are so simply scrumptious, that they might literally knock your socks off!
Bursting with juicy blueberries, these muffins are the perfect balance of sweet and tangy. Plus, they're so easy to make, you'll be whipping up a batch every morning (and maybe even dancing while you do it).
What you'll need:
Muffins
1 ½ cups all-purpose flour
¾ cup white sugar
2 teaspoons baking powder
½ teaspoon salt
⅓ cup vegetable oil
1 egg
⅓ cup milk, or more as needed
1 cup fresh blueberries
Crumb Topping
½ cup white sugar
⅓ cup all-purpose flour
¼ cup butter, cubed
1 ½ teaspoons ground cinnamon
What you'll need to do:
Step 1:
Preheat the oven to 400 degrees F (200 degrees C). Grease 8 muffin cups or line with paper liners.
Step 2:
For the muffins: Whisk flour, sugar, baking powder, and salt together in a large bowl.
Step 3:
Pour oil into a small liquid measuring cup. Add egg and enough milk to reach the 1-cup mark; stir until combined. Pour into flour mixture and mix just until batter is combined. Fold in blueberries; set batter aside.
Step 4:
For the crumb topping: Combine sugar, flour, butter, and cinnamon in a small bowl. Mix with a fork until crumbly.
Step 5:
Spoon batter into the prepared muffin cups, filling right to the top. Sprinkle with crumb topping.
Step 6:
Bake in the preheated oven until a toothpick inserted in the center of a muffin comes out clean, 20 to 25 minutes.
(Source)