Unbelievable Steak Marinade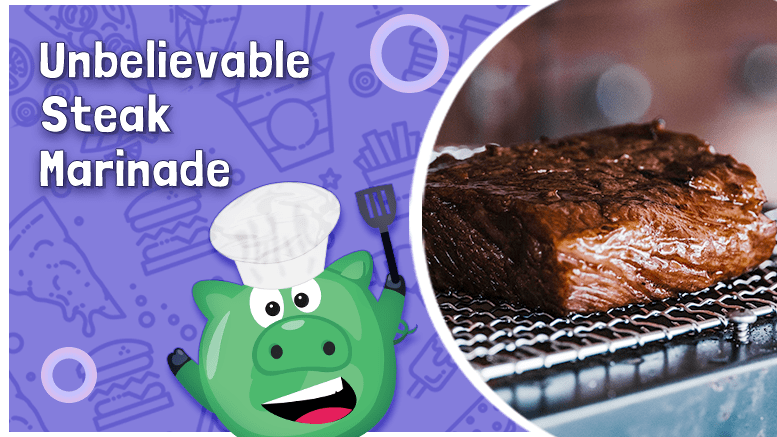 Hey there foodies, are you ready to take your steak game to the next level!? Are you sure? Well, there's no turning back now…(too spooky? Noted.) We've got just the thing to add some serious flavor to your favorite cut of beef! This unbelievable steak marinade is sure to have your tongue grooving better than John Travolta in Saturday Night Fever! 🕺
So, let's boogie on down!
What you'll need:
½ cup olive oil
⅓ cup soy sauce
⅓ cup fresh lemon juice
¼ cup Worcestershire sauce
3 tablespoons dried basil
1 ½ tablespoons garlic powder
1 ½ tablespoons dried parsley flakes
1 teaspoon ground white pepper
1 teaspoon dried minced garlic (Optional)
¼ teaspoon hot pepper sauce (Optional)
What you'll need to do:
Step 1:
Place olive oil, soy sauce, lemon juice, Worcestershire sauce, basil, garlic powder, parsley, white pepper, minced garlic, and hot pepper sauce in a blender; blend on high speed until thoroughly combined, about 30 seconds.
Step 2:
This is the most crucial step, so, pay close attention…
Enjoy the best steak you've ever had! That's it!
(Source)