What are the most popular Valentines gifts this year?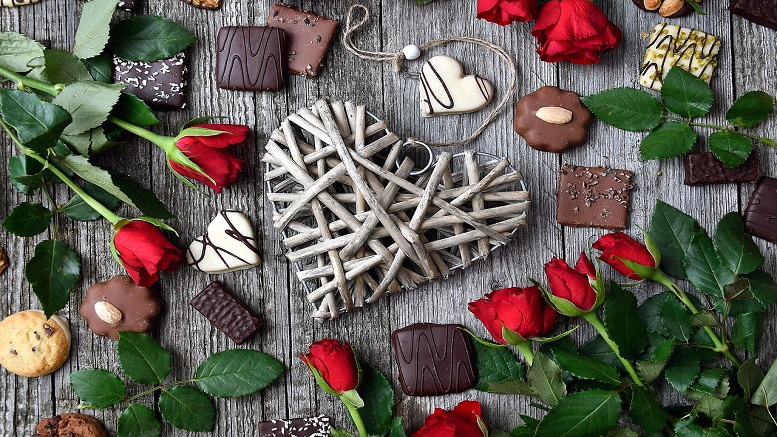 As next week is Valentine's Day, we've been looking at what the most popular Valentines gifts are this year. Whether you're planning to celebrate on February 14th or not – you may want to celebrate it as "Singles Awareness Day", as it's also known! – we think it's always interesting to find out what couples are buying for each other, and how these things change year on year.
So, we've done some Valentines gifts related research… and the results are pretty interesting!
We've found that there's actually been a 15% decrease, compared to last year, in people looking for 'Valentines gifts' online – whereas there's been a 26% increase in people looking for "meal/dinner" and an 11% increase in "things to do" for Valentine's day. This suggests that people are more interested in taking their loved out, to do something or for an experience, than buying an actual gift. We think this is great as it's a brilliant way to enjoy each other's company and to not over-spend on a crazy Valentines gift!
One of the most stereotypical Valentines gifts, that's always popular, has seen a 23% decrease this year – yes, we are talking about chocolate! It looks as though less people are looking to give their other half a box of chocolates this year (which could be due to trying to be more healthy? But that's just a guess from us). Other gift items such as flowers, candy and jewellery are all looking just as popular as last year!
We've also seen one of the most popular Valentine's day searches as "things to do on Valentine's day" which suggests many people are thinking more about making memories by doing something lovely rather than buying something material for their partner. However, other most popular searches do include "Valentines day gifts for him" and "Valentines day gifts for her" – so we're sure many people are still looking for something nice to buy for their partner for next week.
The third most popular search result was quite worrying… "When is Valentines Day"! If you're in a relationship and you don't know when Valentine's Day is, you could end up in a lot of trouble with your other half, so good luck! Seeing as many people were searching for this, to double check the date, we're sure it'll be ok. No matter what you're planning for Valentine's Day, just remember to enjoy the time you spend with your loved one.