1-Step Buffalo Chicken Wing Sauce Recipe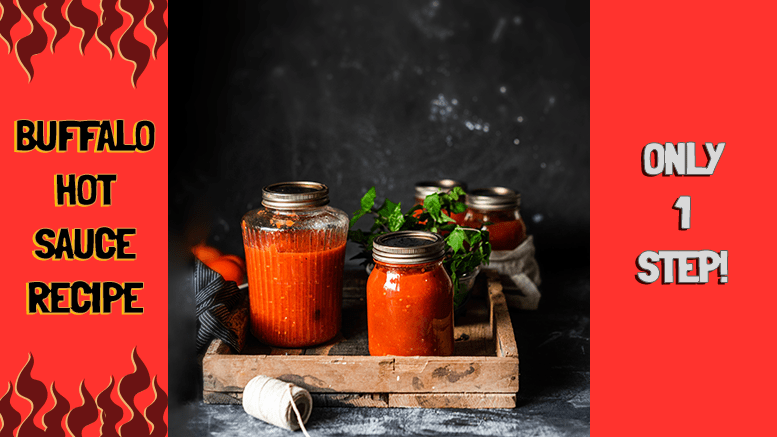 Can you think of anything better than buffalo chicken wing sauce? How about a recipe to make it that's super easy to follow? If your answer is yes, then you're in for a real treat, because that's exactly what we've got for you! Who knew that you could make such an iconic sauce in just 1 step!?
We know what you're saying "How is that possible? Is this magic!?". In fact, it is magic! We cast this spell: "Buffalo, Buffalo, Qmee users won't be able to get e-nough-allo!". 
… Now that's what we call real sauce-ry!
What you'll need:
⅔ cup hot pepper sauce (such as Frank's RedHot®)
½ cup cold unsalted butter
1 ½ tablespoons white vinegar
¼ teaspoon Worcestershire sauce
¼ teaspoon cayenne pepper
⅛ teaspoon garlic powder
Added salt for taste
What you'll need to do:
The only step
Combine the hot sauce, butter, vinegar, Worcestershire sauce, cayenne, garlic powder, and salt (as you see fit) in a pot over medium heat. Bring to a simmer while stirring with a whisk. As soon as the liquid begins to bubble on the sides of the pot, remove from the heat, stir with the whisk, and set aside for use.
(Sauce) (Yes, we made another sauce pun.)