3 Affordable Valentine's Day Gift Options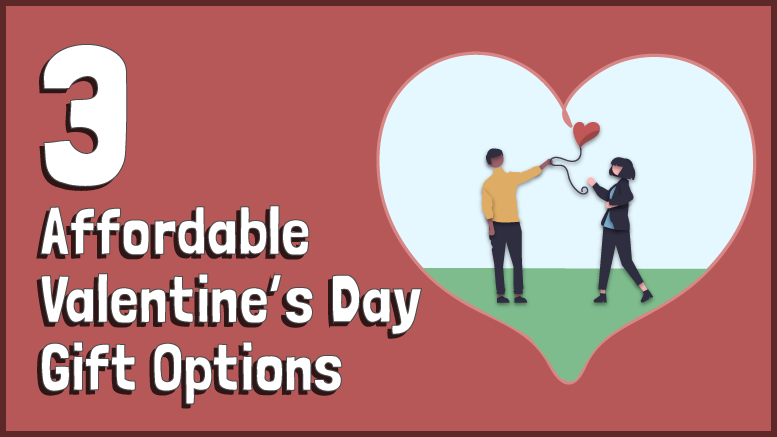 Valentine's Day is all about showering your partner with love, but let's be real, we know that 'love' can also include a couple of (not so) hidden expenses that can add up faster than Cupid's arrows! Don't panic, with these 3 affordable Valentine's Day gift options, you can make your sweetheart's heart skip a beat, and skip financial frenzy!
#1
Sentimental photo book
Preparation: Collect all the photos that have sentimental meaning to both of you, such as those from vacations, holidays, etc.
If you don't have physical photos of any/all of them, simply look online for either a photo store that you can pay to print your photos and send them to you, or find a book creation platform – with those, you usually have the option to add captions for each photo, so you can add any heartfelt messages that you wish!
Creation & Presentation: Either find a photo book you like the look of online, or use the photo book platform to design and print your book. Then, you could wrap it in pretty, colored paper and present it to your loved one on Valentine's Day.
#2
Cooking class
Take a cooking class together, either online or in person, and learn how to make a new dish that you both love.
Preparation: Choose a recipe that both of you will enjoy making (and eating!), gather ingredients, and set up the kitchen with all the necessary tools and utensils.
Cooking & Enjoyment: Cook the meal together, put on 'songs to cook to' playlist to keep the fun flowing (to aid the more mundane cooking tasks), follow the recipe step-by-step, and enjoy the finished dish together – you could even place one or two small candles on the table!
#3
Pampering session
Spa treatment choice: Decide on a spa treatment that you would both enjoy, whether that be: a couples massage, a relaxing soak in a hot tub, or a lengthy session in a sauna (if being covered in sweat for hours is your kinda thing – no judgment here…).
Prepare your own home spa: Create a relaxing, cozy, and welcoming atmosphere in your home by lighting some candles, playing soft, calming music, and setting up towels and other spa essentials.
Where you go from here is up to you & the spa essentials at your disposal. You can always go down the great route of offering your partner a massage with some natural massage oils.
Enjoy the pampering: Take turns giving each other spa treatments, or enjoy them together. Relax, unwind, and enjoy the time spent together being pampered and rejuvenated.
Remember these two critical parts:
Allow yourself to let go of all your stresses
Remember that Monday has already passed!