Quick & Tasty Honey Garlic Pork Chops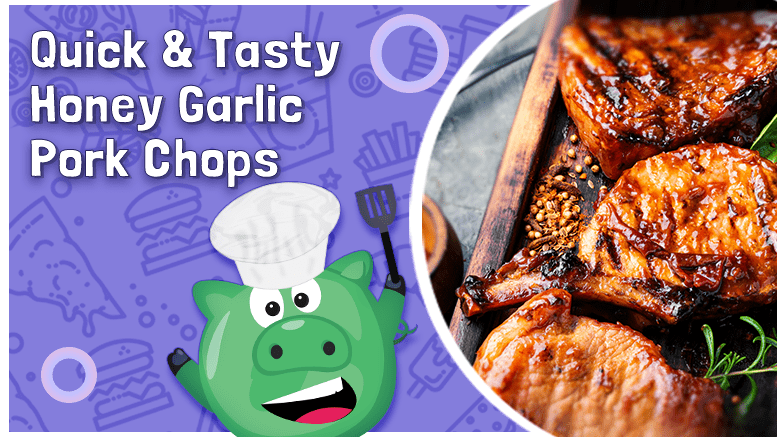 This recipe for quick & tasty honey garlic pork chops is gonna entertain you, your friends, your family, and most importantly… everyone's taste buds!
Is there anything better than quick, easy, AND tasty food recipes!? We think not – so, if you guys agree, hop on board the Qmee flavor boat! Now that we're boat buddies, and we're here rowing along together, we should warn you, this recipe for honey garlic pork chops is gonna leave everyone…
(Drum roll, please)
… In awe!
#BoatPuns4President
What you'll need:
½ cup ketchup
2 ⅔ tablespoons honey
2 tablespoons low-sodium soy sauce
2 cloves garlic, crushed
6 (4 ounce) (1-inch thick) pork chops
What you'll need to do:
Step 1
Preheat the grill to a medium heat and lightly oil the grate.
Step 2
Whisk the ketchup, honey, soy sauce, and garlic together in a bowl to make the coating/glaze.
Step 3
Sear the pork chops on both sides on the preheated grill. Then, lightly brush the coating/glaze onto each side of the chops as they cook, and continue to grill until they're no longer pink in the center (this takes about 7 to 9 minutes per side). An instant-read thermometer inserted into the center should read 145 degrees F (63 degrees C).
(Source)