Meet Our Users – Talha's story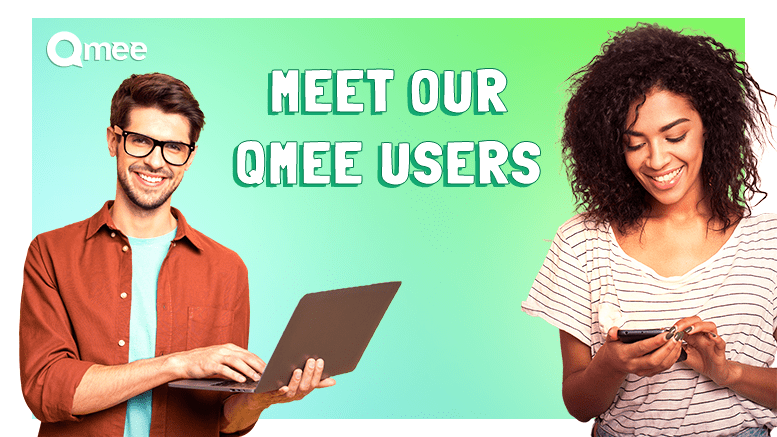 As many of you who are connected with us on social media know, we have been asking you (the Qmee users!) to send us your Qmee stories. We've wanted to know all about why you use Qmee and what you use the rewards for!
The story below is from Talha, based in New York. Talha started using Qmee in February 2021, and explains how Qmee funds his gaming hobby!
What Talha said…
Hello folks! My name's Talha and I'm an 18 year old, South Asian, Undergraduate student from good ol' New York City, residing in the Queens Borough.
How did you first hear about Qmee?
Well I stumbled upon this platform scrolling through the depths of YouTube. I initially was looking for ways to sustain my greedy lil gaming needs by looking for sites and or apps that would pay you a good amount of money so long as you provide your honest opinions.
One of the main points of the video that got me really curious is that you may cash out whenever you'd like, at any amount. Me being pretty sceptical about these sites – especially with how other platforms are either sketchy or have a high pay threshold in which earning will seemingly feel like ages before you cashout – I decided to try the app out.
What are your favorite aspects of Qmee?
I have way too many favorites.. Where to start?
-No thresholds to cashing out on Qmee, whereas other GPT (get-paid-to) platforms do have a threshold.
-Got disqualified unfairly by the survey provider? Don't fret! Good ol' Oinq has your back to recoup what you lost! The idea of compensating what users rightfully earned in spite of the unfair disqualification is what I admire from Qmee.
-Surveys being categorized by topics which you are likely to be interested in! I'm a huuuuge tech, anime and gaming enthusiast. Finding surveys that are based on the topics you like (which are based on my profile I suppose) are so enjoyable to do!
-The daily Quiz! It's a nice brain teaser to see if you can answer right or wrong based on the questions. You are given 3 cents if you're right. If you're wrong, you're left empty-handed. But hey, there is always a next time.
-The rewards! I like the paypal cashouts or gift cards such as Google, Itunes, or even Amazon.
What do your rewards help with?
As a pretty bored college student, I often love to game on my phone during my 3 hour breaks before i head over to my next course. What games you say? Well it ain't any ordinary mobile game. I've highly invested into cloud gaming! My rewards help me subscribe to services such as Geforce Now, Xbox Gamepass Ultimate, as well as Stadia! So I can always kick back and play titles like Halo, Doom, Assassin's Creed, all while I wait for my next course or just on-the-go in general with my 5G LTE or under a proper wifi connection. Qmee also helped me build my Steam library too!
I'm thankful for Qmee to fund these needs of mine and kill that boredom for me as well while I wait in college. While Black Friday/Cybermonday is nearing, I may as well be splurging on Amazon too! Qmee has made it possible for me to buy stuff for myself & parents when I don't feel like working during the pandemic season!
How much have you earned so far?
I started in February 2021, and so far earned $1,674.83, as of November 2021. Makes me realize how expensive my game library is…
Why would you tell your friends to use Qmee?
Why would I not? Indoctrinated two good pals of mine to become Qmee users (who are also gamers) with my referral link. They immediately were in love with the app as they can expand their game libraries to their heart's content!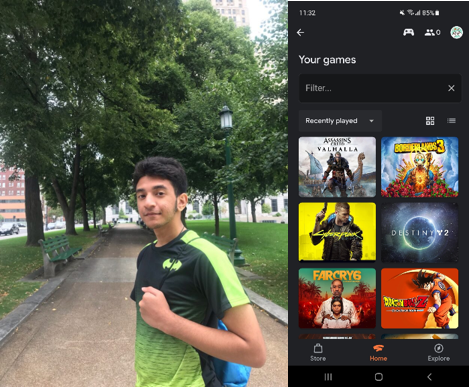 Check out our 'Meet our Qmee users' blog if you'd like more information on this series, or if you'd like to take part!