5 money saving things to do when getting ready for fall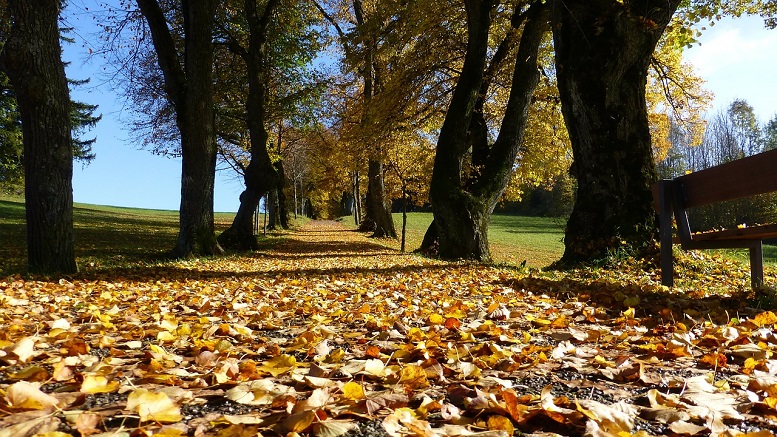 With cooler temperatures, and leaves starting to fall to the ground, it's hard to ignore the fact that fall is on its' way. As the seasons change, so do our activities and home needs. Now is a great time to start getting ready for fall by doing some money saving seasonal home maintenance (which will save costly aggravation later), and start thinking about the kind of things you can do when fall arrives.
It's exciting when the hot, sweltering days melt in to cool, crisp breezes as they bring with them the promise of cosy nights by the fire, hot chocolate with marshmallows and long walks in the fallen leaves. We've come up with a few money saving tips for things you can do when getting ready for fall…
1.Check your home for drafts – this might sound silly but you'll be thankful you did this when the cooler air arrives. Feel for drafts around the edges of windows and doors. A good tip is to use a lighted candle and if the flame flickers, there's most likely a draft. If necessary, replace seals around window and door frames. If your heating doesn't need to be on, you'll be saving money thanks to draft-proofing your property.
2. Find your old sweaters – remember the winter clothes you threw to the back of your wardrobe when the warm air arrived… it's time to dig them out again. You'll save a lot of cash by getting out your sweaters from last year instead of buying brand new ones. We know you don't need them just yet, but reminding yourself of where they are is a good idea.
3. Plan to wrap your pipes – this can reduce heat loss and raise hot water temperatures through your pipes which means you can reduce the heat on your boiler – the perfect money saving plan! You can get pre-slit pipe foam at most hardware stores – simply cut the foam to the length you need, wrap it around the pipe, and fasten it in place with duct tape. You may not want to do this just yet but as soon as the temperature drops, get wrapping!
4. Get your camping gear ready – we think one of the best things to do on a chilly night in fall is to start a camp fire, put on your cosy clothes, grab some twigs and marshmallows, and have a family cookout. Check what gear you already have and if there's some bits and pieces you still need, have a look online for some cheap deals now summer is coming to an end.
5. Stock up on hot chocolate – when the days and nights get cooler you won't want to leave the warmth of your home just to get a hot chocolate from Starbucks (well, we wouldn't anyway!). So the best thing to do? Stock up on home-made hot chocolate! You could even buy some syrups to add your own pumpkin spice flavor. It's perfect to get you going on the cool mornings, and warm enough to tuck you in on cold evenings – plus if you go to your local wholesale store the prices will be great too.
There are lots of activities you can do when fall arrives that you wouldn't have done in the summer months whilst the weather is hot. Taking long walks with friends or a loved one, whilst wrapped up warm in your coats and scarves, is one of our favorite things to do. How are you getting ready for the fall season to arrive and what are your favorite fall-time activities? Leave us a comment below to let us know…