9 Budget-Savvy Black Friday Hacks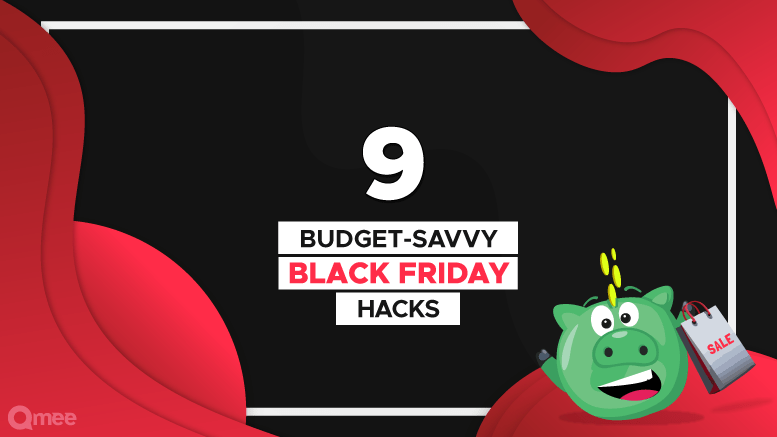 Join us on a journey through nine fabulous Black Friday hacks that will turn your shopping day into a blast! From sneaky insider tips on nabbing the best deals to crafting a budget-friendly game plan, these hacks are your secret weapons to an enjoyable, wallet-happy Black Friday.
Get set to create unforgettable memories while bagging amazing deals – all while keeping the fun factor high and the budget in check!
Preparation is Key
Before diving into the shopping chaos, prepare a game plan. Research the items you need or want to purchase and set a budget for each. Make a list and prioritize the most important items to avoid impulsive buys.
Sign Up for Alerts and Newsletters
Many retailers release previews of their Black Friday deals or offer exclusive discounts to their subscribers. Sign up for alerts and newsletters from your favorite stores to stay informed about upcoming sales.
Comparison Shopping
Don't settle for the first deal you come across. Use price-comparison apps or websites to ensure you're getting the best price. Sometimes, a seemingly amazing deal might be available at a lower price elsewhere.
Leverage Coupons and Promo Codes
Keep an eye out for additional savings with coupons and promo codes. Some stores offer extra discounts or free shipping during Black Friday.
Setting Limits
It's easy to get carried away with the excitement of the sales. Set clear spending limits for each purchase and stick to them. If an item isn't within your budget, consider if it's truly necessary or if you can find a better deal elsewhere.
Online vs. In-Store Shopping
Decide whether to shop online or in-store. Sometimes, online deals can be more beneficial, especially with free shipping and the ability to easily compare prices. However, in-store shopping might provide doorbuster deals that are worth the hustle.
Quality Over Quantity
Just because an item is heavily discounted doesn't mean it's a good deal. Assess the quality and durability of the products before making a purchase. Sometimes, it's better to invest in a higher-quality item that will last longer.
Avoid Impulse Purchases
Stick to your list and avoid impulse purchases. Retailers strategically place tempting items at checkout counters, so stay focused on your planned buys.
Post-Black Friday Returns
While the rush of Black Friday might make you feel pressured to buy, remember that many retailers extend their return policies for the holiday season. If you regret a purchase, you might have a window of time to return it.