Back to school essentials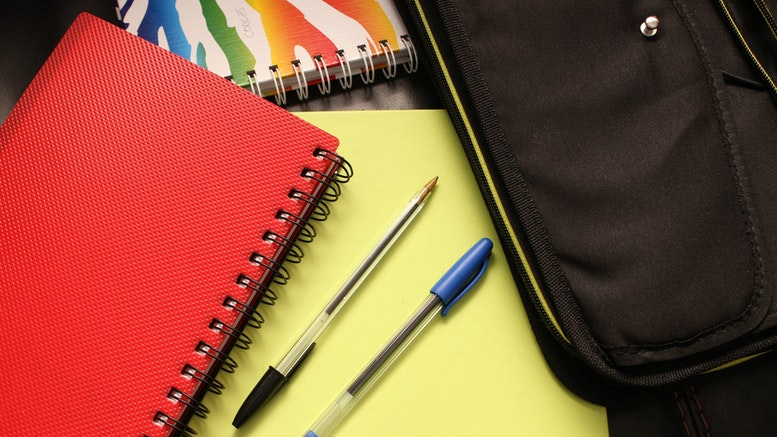 The end of August is in sight and summer will soon be turning to fall. The summer break is nearly over and it's almost time to go back to school.
We know it can be hard to adjust back into the fast pace of school life after spending the summer relaxing with friends, having fun on vacation and enjoying endless barbecues in the nice weather. But it can also be an exciting time, especially if you're well prepared.
So we've put together a list of back to school essentials to help you get ready for the new semester/term…
1.Uniform/Clothes…
If your school/college requires you to wear a uniform, it's important that you make sure that you have enough items to wear throughout the week. There is nothing worse than running out of a clean pair of clothes, especially in a post- COVID-19 world where hygiene is absolutely necessary. Take some time out to go through your school uniform and make sure that you have enough of the daily essentials. It's also a great time to see if any items no longer fit or are a bit worn out and replace them so that you head off to your first day feeling and looking great!
2.Stationary…
Before going back to school it's important that you have all the correct supplies. Especially since sharing is no longer advised. Stay well-stocked on notes books, pens, pencils and all the other stationery that you'll need for your classes. There are some great back to school sales going on right now so you could save some cash on these.
3.Backpack…
Once you're stocked up on stationery you're definitely going to need somewhere to store them. Invest in a really good backpack to store, keep and carry all your school supplies to and from school. Although we know that style is important, so is comfort and functionality. Try and get a backpack that's big enough to store everything you need and that's comfortable to carry around with you.
4.Electronics…
Most schools/colleges now require students to bring their own laptops to class. So it's important that you invest in a good quality laptop that's light enough to carry around all day. Don't forget to take a charger with you as well. There's nothing worse than running out of charge mid-way through a class.
5.Lunch bag & water bottle…
You'll be spending most of your day at school/college so it's worth investing in good quality lunch ware. Buying lunch and every day can end up being costly. By carry your lunch with you, you'll end up saving quite a bit, and if you run out of water you'll be able to fill up easily.
6.Protective gear…
In a post-COVID-19 world keeping yourself and others safe is really important. Having a kit of essentials is a great way to make sure that you are always prepared for any situation. Here are some of the items to include in your kit – Face masks, hand  sanitisers and  Antimicrobial desk wipes