Deleting your Qmee Account in the App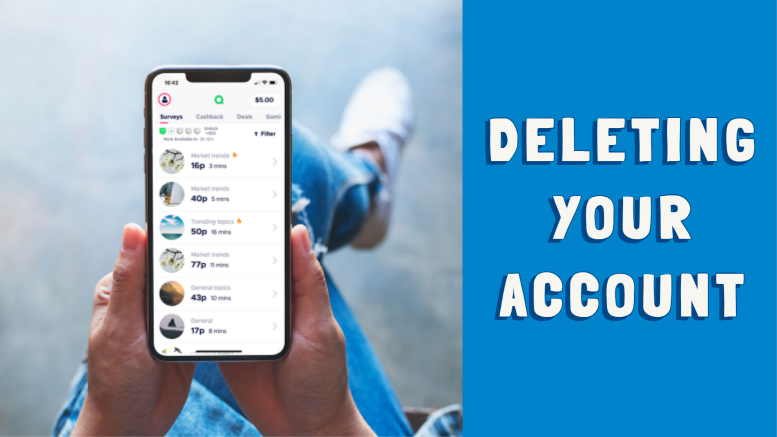 If you're not enjoying Qmee how you expected to, there are a few things you can do to make your experience of Qmee as amazing as it should be.
-Feeling a little lost & unsure where to start? Take a look at our FAQs, or watch some of our 'how-to' videos.
-If you want to increase the amount of surveys you see, you can check out our survey checklist for our handy tips for maximizing your surveys.
-If you think there might be something not quite right with your account, you can get in touch with our fantastic support team by emailing support@qmee.com, who would be more than happy to help you out!
We'd be really sorry to see you go… but, if Qmee still isn't working for you, then you can delete your account on the Qmee app in a few steps. 
Deleting your Account
It's important to note that deleting your account cannot be undone. If you still have rewards or pending cashback left in your account, this will be lost. We delete your data and preferences, so, if you do decide later on that you want to come back to Qmee, you will need to open a new account and fill out your survey profile again. These steps will only work if you're using the Qmee app.
-Click on your account icon in the top left corner.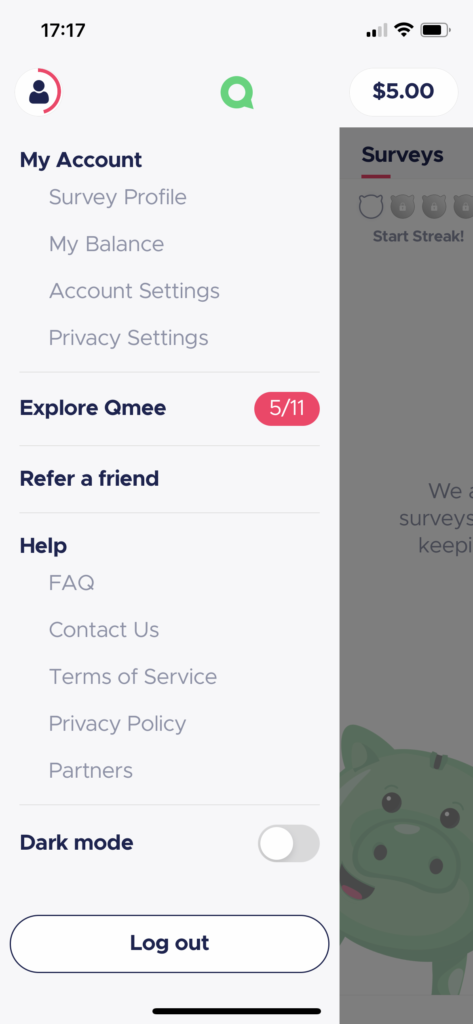 -From here, click on 'Account Settings'.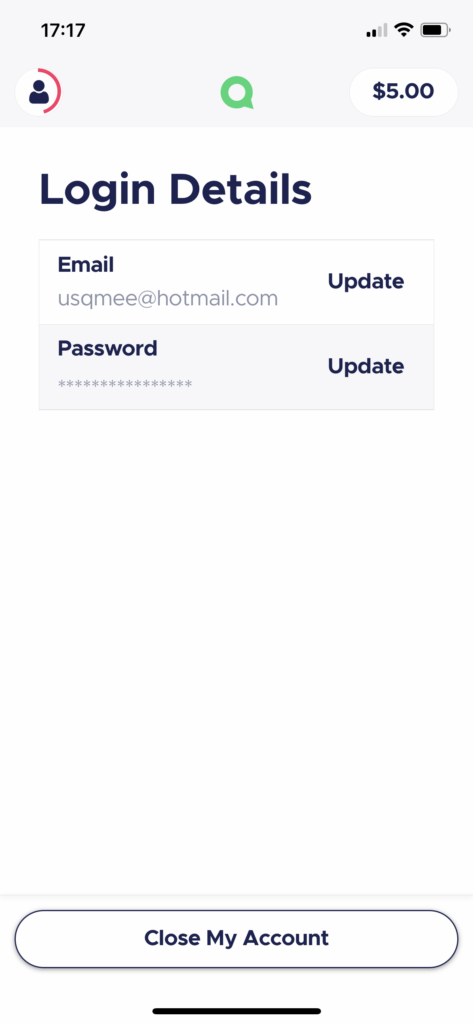 -Then, you can click on the 'Close My Account' button at the bottom of the page.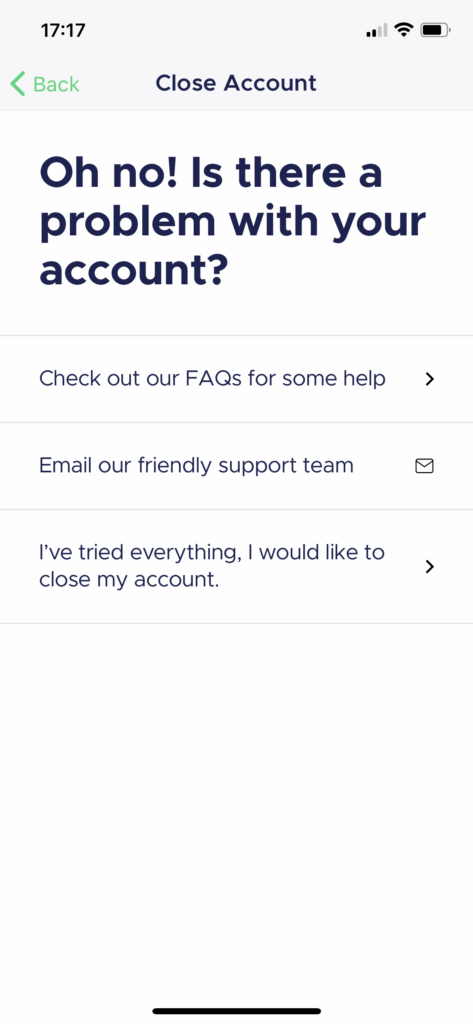 -Take a look at the different options and make sure that you do definitely want to delete your Qmee account.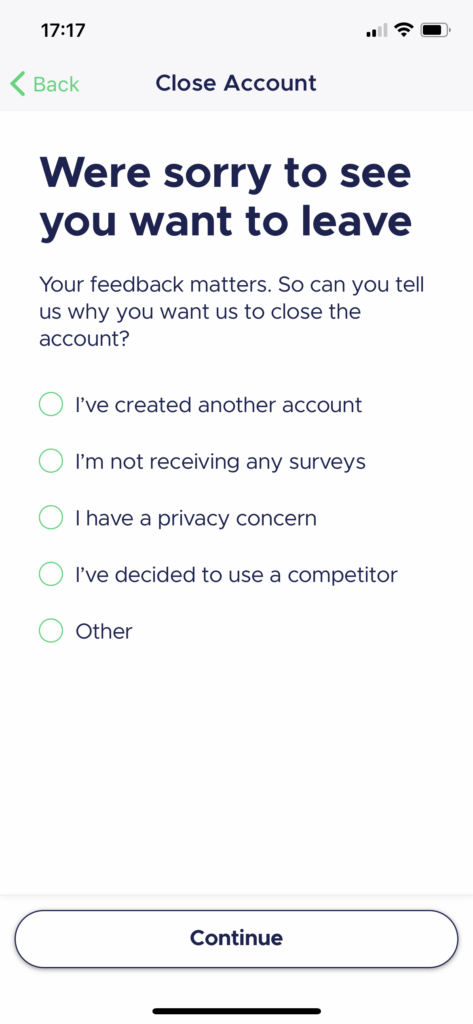 -If you're sure you want your account deleted, click the button that says 'I've tried everything, I would like to close my account'.
-Select the option that fits your reason for leaving.
We're sorry to see you go, but please let us know your feedback at feedback@qmee.com – we'd love to hear how we can improve!