Enjoying a lovely (but cheap!) St Valentine's Day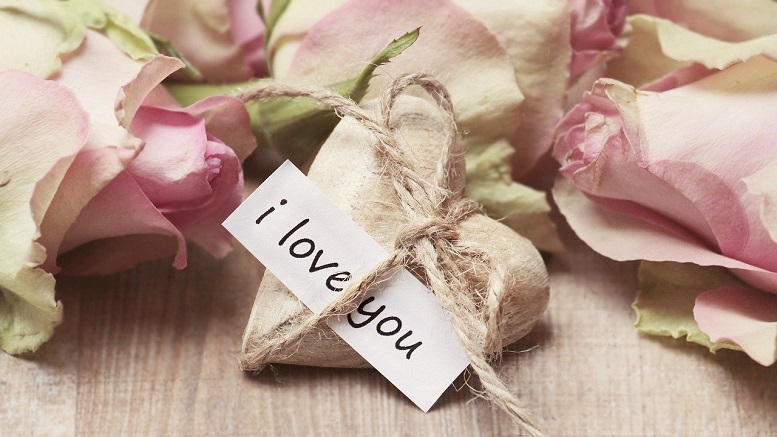 The most romantic day of the year is just around the corner – St Valentine's Day is only ten days away which means the pressure of doing something amazing for your other half on February 14th is mounting. For many people, St Valentine's Day means a big bunch of flowers, an expensive meal at a fancy restaurant, as well as a wonderful gift (and by "wonderful", we really mean painful to the purse strings!). But does enjoying a romantic Valentine's Day always mean having to spend lots of money?
Our answer to this question? NO! St Valentine's Day doesn't always have to cost you a fortune – it can be lovely, and cheap, all at the same time. Sometimes the point of St Valentine's Day is forgotten – showing your partner how much you love them, how much they mean to you and how much you appreciate them is what February 14th should be about, and this doesn't mean having to spend lots of cash.
We're pretty sure you're thinking "HOW can I show my loved one all these things WITHOUT spending everything in my savings account?!" – and we don't blame you, the easiest way to enjoy St Valentine's Day is to spend a lot of money. But that doesn't mean it's the best way, and… it's also not actually necessary to send yourself in to overdraft just for one day! Take a look at these ideas for how to enjoy a lovely (but cheap!) St Valentine's Day this year…
Choose handmade gifts – one of the most expensive parts of Valentine's Day is the gift; you want something to show your other half how much you love them, and that often means spending a lot. But have you ever thought about making your own gifts instead? Handmade gifts are not only creative and romantic, they're much more thoughtful than just buying something of the shelf. Making a gift, such as a photo album of all your old photos together or a collage of special pictures to go on the wall, takes time and effort – which will be more important to a loved one than the amount of money you've spent doing it.
Have a romantic night in – instead of going to a fancy restaurant for an expensive meal, then on to a swanky bar where the cocktails cost more than you can believe, why not have a romantic night in together instead? Cook your partner's favorite three-course meal (including a delicious dessert!) make sure the table looks lovely (don't forget the candles and some rose petals!) and they won't miss going out for the evening at all. It will cost a lot less to stay in and cook than choosing to visit a restaurant.
Choose cheaper champagne – whether you decide to stay in for the night or go out, either way you can opt for the cheaper champagne when you buy/order it! A lot of cheaper champagne actually tastes just as nice as the top shelf stuff (and it's quite hard to taste the difference!). So you'll be able to save a few bucks this way and put the extra cash to something else (like making your handmade gift!).
Deliver the flowers yourself – paying for a company to deliver flowers to your loved one can sometimes cost as much as the flowers themselves! Why not be the delivery person yourself and surprise your partner at the same time? You'll end up saving cash on the delivery cost AND it's a romantic gesture too.
Romantic gestures – speaking of romantic gestures, these can cost absolutely nothing and mean more to someone than an expensive piece of jewelry. Posting cute little love notes around the house requires imagination, time and effort. Running your other half a candle-lit bubble bath costs absolutely nothing. And remember, money doesn't need to be involved when spending quality time together (even if you're just snuggled on the sofa watching a rom-com!). The more thoughtful you are, the more romantic the day will feel.
If you need a bit of extra cash to help out, remember you can always use your Qmee rewards. Cash out whenever you're ready and the money will be in your PayPal account immediately. Maybe you can spend your current piggybank balance on a little box of chocolates or some (cheaper!) flowers? Whatever you decide to do this St Valentine's Day, we hope you have a wonderfully romantic day.