Enjoying New Year's Eve on a budget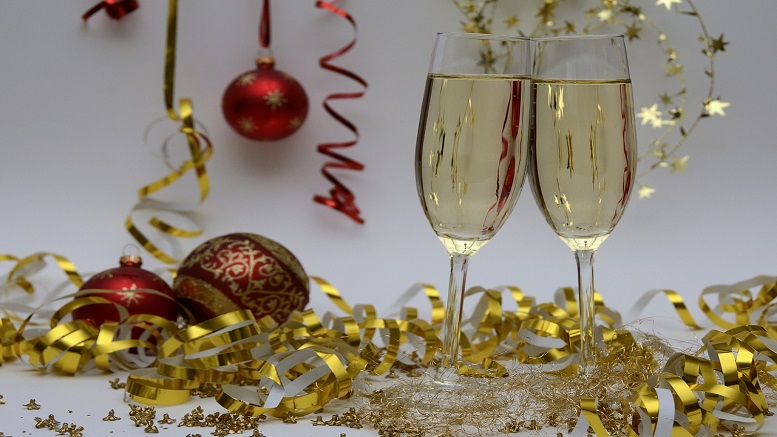 Well now that Christmas Day is over and we've all eaten our own body weight in delicious Christmas food, it's time to start thinking about what we're going to do for New Year's Eve! Many of you will already have a plan for the 31st December, but we're sure there are also plenty of people out there stuck for ideas for how to enjoy New Year's Eve – especially if you've got a budget to stick to.
New Year's Eve can be extremely expensive – the bars and clubs charge more to get in, the drinks are often double the normal price and cabs/taxis always cost an arm and leg. So, why not throw a party instead?
We know that sounds expensive too, but a rockin' New Year's Eve party doesn't have to cost much at all! With a little planning and creativity, you can host a cheap end-of-the-year bash that you and your friends will remember for years. Take a look at our tips for sticking to a budget whilst thowing a great party…
Host it at home – there's absolutely no need to rent a space for your party. Hosting the gathering at your house or apartment is not only the cheapest way to throw a party, but it'll also be more comfortable for everyone.
Keep it intimate – if your hosting the party at home, you probably won't want to invite everyone on your Facebook page – but that's ok! Limit the invite list to a handful of your closest friends, as having a smaller party means spending less money. More importantly, it gives you the chance to actually enjoy the party as you'll get to connect with all the guests.
Ask everyone to bring a drink – alcohol is probably the biggest expense of New Year's Eve, especially if you're the one throwing the party. So reduce the cost by asking everyone to bring their favorite drinks – this can also make the party a lot more fun as it gives the guests a variety of new drinks to try! Also, make sure you know in advance how everyone plans to get home safely once they've had a bit too much to drink – don't wait until 2 a.m. to decide how to handle an obviously impaired guest.
Don't cook – since New Year's Eve parties often start later, skip cooking a big meal and instead just buy some easy snacks and appetizers. Most people will have had dinner before arriving at your house for the party, so all you'll need is some crisps, dips and a few desserts to keep everyone going throughout the evening.
Remember the discount stores – if you plan on buying anything for your party, including food, don't forget that the dollar/pound store is your best friend! There will be loads of bargains for you to snap up and you'll definitely be able to get paper plates and cups for cheap.
Whatever you plan on doing on the 31st December, we hope you have an amazing night! Let us know what you'll be doing, or if you have any tips for keeping costs down, by leaving a comment below.