Qmee recipes – fun and easy cookie dough pizza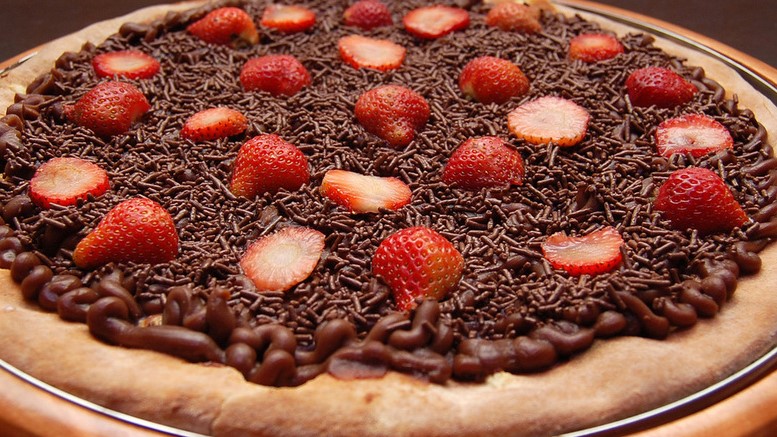 If you're a fan of pizza and all things sweet, then this week's recipe is just for you. This cookie dough pizza is a perfect for parties or a sweet treat after dinner. It's super quick and easy and you can freeze the dough for later.
Take a look at the ingredients you'll need and the method you'll need to follow.
Here's what you'll need…
3/4 cups + 1 tbsp butter, softened
3/4 cups + 3 tbsp golden caster sugar
3/4 cups soft light brown sugar
2 medium eggs, beaten
2 tsp vanilla extract
3/4 cups self-raising flour
1 tsp salt
1 cup chocolate chips
3/4 cups dark chocolate, melted
Toppings (choose your favourite treats)
Here's what you'll need to do…
1.Heat the oven to 180C/160 fan/ gas 4.
2.Beat the butter and sugars together in a large bowl using an electric whisk or table top mixer.
3.Pour in the beaten eggs and vanilla, beating well until combined.
4.Sift in the flour and salt and fold until evenly combined.
5.Scatter over the chocolate chips and stir until they are rippled throughout the dough.
6.Roll into a big round cookie and place onto a large baking sheet covered with parchment. If the dough feels very soft at this stage pop it in the fridge for 30 mins to firm up.
8.Bake in the preheated oven for 25 mins until golden at the edges and still a little wobbly in the middle.
9.Leave to cool for a couple of mins before topping.
10.Spread the melted chocolate over the cookie
11.Top with your favourite sweet treats.
(Source : https://www.bbcgoodfood.com/recipes/cookie-dough-pizza)