Fun indoor activities for kids for when you're stuck at home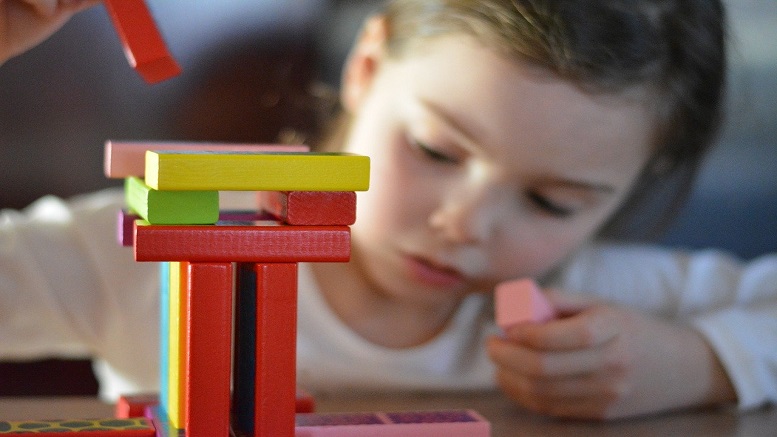 Thinking of fun indoor activities for kids can often be a tough challenge, especially when the whole family is stuck at home. It's not always possible to go and enjoy the fresh air, and to tire out your little ones by playing outside. We all know that children are highly energetic beings that also need entertainment! Watching movies, TV programmes and playing video games aren't always the best indoor activities for kids – they're the easy options, yes, but they aren't particularly stimulating for children (nor for adults!).
There are many reasons we may find ourselves stuck indoors, and it's not always easy to explain the reasons to our kids; they're not interested in why they have to stay inside when all they want to do is find something fun to do outdoors. So, how do we deal with this situation? We find something fun for them to do indoors instead!
We've put together some ideas of fun indoor activities for kids, that you can easily adjust to suit your child's needs, depending on their age and the type of things they enjoy. These are our top 10, so see what you think…
1.Build a den or fort – nearly every child loves to build and play in a den or fort! Their imagine can, and will, go wild with this activity. After building the den (the easiest way is to move some furniture about and use a blanket or bed sheet), hopefully they'll be inspired to come up with exciting, fun-filled role play that will keep them entertained for a while. They may even just like the change of scenery, and play with their toys "hidden" in their den!
2.Create an indoors treasure hunt – draw a map of your home, hide some small items around it, mark each piece of hidden "treasure" on the map and away you go! The treasure can be anything you like but using chocolate bars and sweets usually works really well. Once all the treasure has been found, why not get your kids to create their own hunt for you?
3.Finger painting – if you're happen to risk a little mess, why not get some paper and paints out and do some finger painting? The kids will love this activity as there's  lots of different things they could paint, not only using their fingers (maybe even their feet?!) – from animals to flowers, family members to their toys, get them to use their imagination to think of the next thing to paint a picture of.
4.Decorate some cookies – if you (as the adult!) bake some simple cookies in the morning, the children can then use their imagination all afternoon to decorate them. You could come up with some themes they should stick to, or just let them go wild and decorate them however they please! Remember that at the end of this activity, you'll all have some yummy treats to snack on.
5.Play hide and seek – a classic game that kids absolutely love. Why not get them to be the "seekers" once they've had enough of hiding? There could also be a prize at the end of the game if you feel it will help keep the kids engaged.
6.Make some paper mache – making 3D art is always fun! Just inflate a balloon, grab some newspaper and a PVA glue and water mix, and get creating. See what the kids come up with in regards to what their art is going to look like, and you could even make it in to a competition (although, everyone should probably end up winning to stop any tantrums!).
7. Bring out the board games – it may sound like an obvious idea, and it's pretty much the oldest trick in the book, but if you want some fun, family-time that doesn't involve anything techy, old-fashioned board games are perfect. Let the kids choose which ones to play and get their competitive spirits up, and they'll end up entertained for hours.
8.Throw a dance party – if your child is feeling too energetic to sit down and do something, and you can't go outdoors to burn off the energy, why not blast out some music in your living room and have a dance party together! Dancing is a form of exercise, so it's great for the little ones and for you too. Let them choose the playlist and watch them shake all their silliness out.
9.Read a story together – reading doesn't have to be a solitary activity, especially when you have children. Why not find a book that your kids love, snuggle up on the couch together, and take turns in reading different pages to each other?
10.Play charades – another classic! A game of charades is a great way to keep the children entertained and have a whole heap of fun together (plus it can last as long as you want it to and will probably tire out your littles ones too!).