Qmee recipes – prawn tikka masala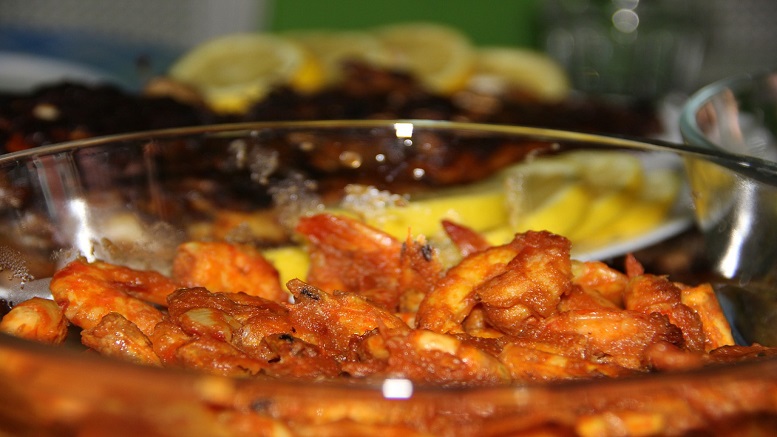 Forget a takeaway and tuck into a midweek, homemade tikka masala that will please the whole family! This meal is easy to cook, low calorie and can be served with naan breads.
Take a look at the ingredients you'll need for this recipe and the method you'll need to follow to create this delicious prawn tikka masala.
Here's what you'll need…
1 large onion, roughly chopped
1 thumb-sized piece ginger, peeled and grated
2 large garlic cloves
1 tbsp rapeseed oil
2-3 tbsp tikka curry paste
400g can chopped tomatoes
2 tbsp tomato purée
Half tbsp light brown soft sugar
3 cardamom pods, bashed
200g brown basmati rice
3 tbsp ground almonds
300g raw king prawns
1 tbsp double cream
Half bunch of coriander, roughly chopped
Naan breads, warmed, to serve (optional)
Here's what you'll need to do…
1.Put the onion, ginger and garlic in a food processor and blitz to a smooth paste.
2.Heat the oil in a large flameproof casserole dish or pan over a medium heat.
3.Add the onion paste and fry for 8 mins or until lightly golden.
4.Stir in the curry paste and fry for 1 min more.
5.Add the tomatoes, tomato purée, sugar and cardamom pods.
6.Bring to a simmer and cook, covered, for another 10 mins.
7.Cook the rice following pack instructions.
8.Scoop the cardamom out of the curry sauce and discard, then blitz with a hand blender, or in a clean food processor.
9.Return to the pan, add the almonds and prawns, and cook for 5 mins.
10.Season to taste and stir through the cream and coriander.
11.Serve with the rice and naan breads, if you like.
It sounds absolutely fabulous! And if you don't like prawns, why not try making the tikka masala with chicken, vegetables or beef , anything that you do like, instead.