10 things to do when bored at home!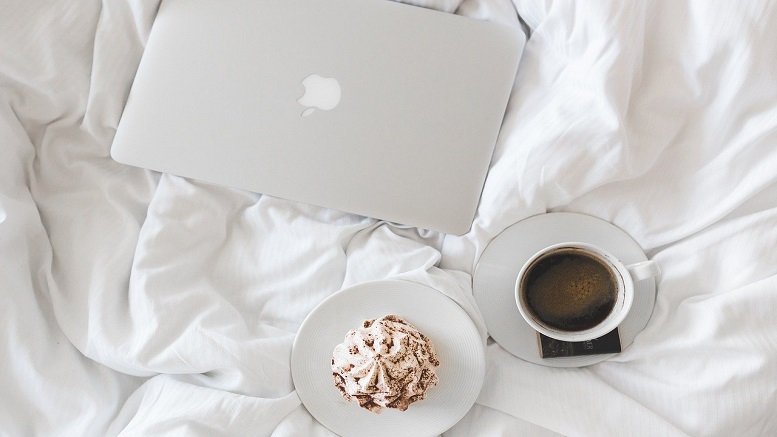 There are often times when we end up stuck at home, with what feels like nothing to do and a horrible state of boredom just around the corner. There are plenty of reasons we can end up in this situation; the weather is terrible so you can't leave the house, your friends and family all have other plans, or you're feeling slightly unwell and have to stay at home. But no matter what the reason is, being bored at home is never fun!
So, instead of feeling sorry for ourselves (which is extremely easy to do when in the house all day, alone and doing nothing), we've been thinking about things you can do when bored at home – and there's actually more than we'd realised! Take a look at these 10 ideas we've put together for the next time you're stuck at home…
1.Start a new series on Netflix – nearly everyone has Netflix these days, and if you're one of those people, you know how many different series it has on it! From comedy programmes to dramas, horror series to documentaries, there is something for everyone. Why not start a brand new series that you've never seen before and binge watch some of the episodes whilst bored at home? If you find a series you really like, the boredom will be taken away immediately!
2.Read a book – if watching television doesn't "quench your thirst" when bored, why not read something instead? You may have some books hidden at the back of your cupboard that you haven't started yet, or you could even re-read something you absolutely love. It'll help you enjoy your day for sure.
3.Take a bubble bath – the best way to relax! Run a bath, add some bubbles and enjoy. You could take a book in with you or even watch something on your iPad, tablet or mobile (as long as you make sure you don't drop it in!) and spend a while relaxing in the warm water.
4.Bake some desserts – whether baking is something you usually do, or if it's a brand new thing for you to try, there are plenty of recipes out there for yummy desserts. This is a great thing to do when you're bored at home as it can take a while, depending on what you've decided to make, and the end result will end up being a great treat for the whole family (including yourself!).
5.Do some yoga – a great way to spend the afternoon when you have nothing else to do. You can find lots of yoga sessions online that you can follow and take part in, and yoga is a brilliant way to relax as well.
6.Organise your finances – if you have a whole day at home to yourself, it's the perfect time to have a look at your finances and to get organised. Take a look at your bills, your expenses and your income and try to see what you can do to make things better for yourself. Organising, no matter what it is, can take a while so you won't be bored for long once you've started this.
7.Do a body-weight workout – if you've got some energy to burn, why not do a home workout? You don't need weights or gym equipment, just look online for some body-weight exercises and away you go. Doing some exercise is a much better thing to do at home than just being bored!
8.Prep some meals – why not get ahead of things and prep some meals for the week, or even for the following week? Whether you want to prep your breakfasts, your lunches or get some dinners ready, you'll thank yourself as it's one less thing to do every day! You'll feel really organised once it's all done as well, which is always a great feeling.
9.Tidy your wardrobes – everyone has a wardrobe that could be tidier than it currently is, and being stuck at home is a great time to sort this wardrobe out! Whether things just need moving about a bit, or you need to get rid of things to make some new space, see what you can do to make your wardrobes tidier than at the beginning of the day.
10.Use Qmee – of course, being at home with nothing to do is the perfect time to earn some extra cash by using your Qmee account! Take part in surveys, have a look at our hand-picked cashback offers, or shop and search online to earn your cash rewards. You'll never be bored when using Qmee!