Happy Valentine's Day! Last minute ideas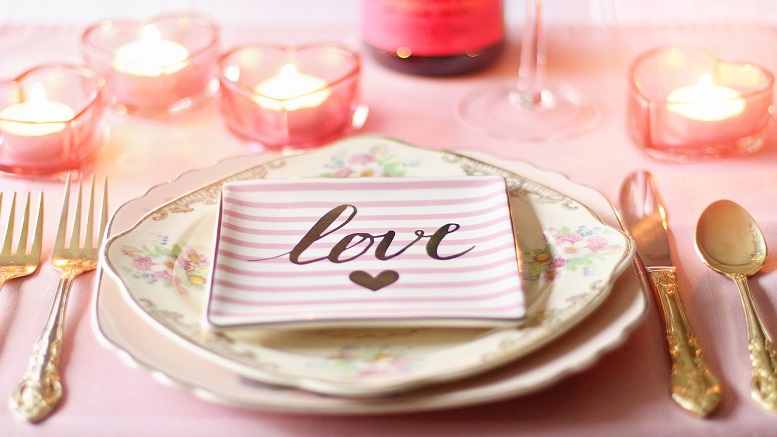 The 14th February is finally here – happy Valentine's Day to all our Qmee users. We're sure many of you have lovely dates planned for tonight for your other half, and have bought some brilliant gifts, but if there are some of you out there panicking because you haven't planned anything yet, don't worry – we're here to help!
It's very easy to forget Valentine's Day when you're busy at work and have lots of other things going on. But your loved one may not be too pleased to find out the day hasn't been at the forefront of your mind! So, we've put together some ideas for things you can do this evening that are affordable, thoughtful, romantic and most importantly, can be executed last minute…
Make a romantic meal at home – romance can be easily created right at home! Cook something simple but tasty so you don't get stressed in the kitchen, serve over a candlelit table with some nice music in the background and it'll feel like you're at the fanciest restaurant in town (but it'll cost you half the price and you won't have the worry of not being able to book at table this late on Valentine's Day!)
Enjoy some wine tasting – you don't have to go to an expensive wine bar to do wine tasting; create your own wine tasting event right at home. Head down to your local store, buy a few different types of wine and some cheese, and lay it all out at home – remember to try one type of wine at a time and swirl, smell, sip and exchange thoughts on it. If you have some candles lit and put on your other half's favorite music in the background it'll feel like a romantic, but fun, evening.
Make something together – a great way to bond and share a romantic moment is to create something special together – for example, a scrap book for your old photos and memories. You might need to spend some time today printing out your favorite photos but if you really focus, you'll get it done in time for tonight.
Have breakfast in bed tomorrow – get up early tomorrow and cook your loved one's favorite breakfast. Try and be creative and put the food in the shape of a heart on their plate! Serve it to them while they're still in bed, with a rose in a vase. You could even write a small Valentine's Day note to put on the plate as well.
Hopefully you've already got some lovely plans for Valentine's Day but if you haven't, these ideas should help you out. We'd love to know what you'll be doing for your other half today, or what gifts you've bought them, so leave us a comment below…