Hosting a Party on a Budget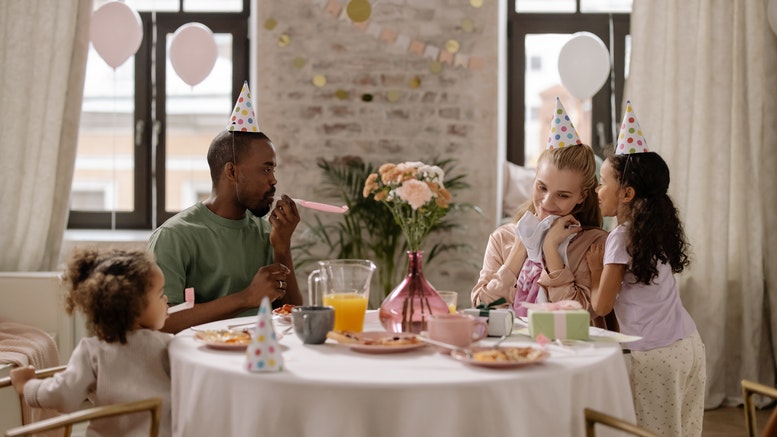 With the year stretching out ahead, you might have a few things to celebrate: birthdays, graduations, anniversaries, the list goes on! Lots of us like to gather our loved ones and throw a party to celebrate occasions like these. But, being the host of an event can be really expensive. However, this shouldn't mean you can't mark special occasions with a party. So, we've found some tips and tricks which can help keep the costs down when it's your turn to host!
Planning
When planning your event, make sure that you have a clear idea of the theme. If it's a kids birthday party, do they want a unicorn, space themed party or something else? By deciding this, it helps keep you focused when you're looking for the decorations and food. Doing it this way avoids unexpected costs and helps to avoid splurging on unnecessary things. 
Inviting
As you're writing your guest list, remember that you don't need to invite every acquaintance you have or every friend on Facebook! Invite the people who are important to you, and who you really want to celebrate with. By not inviting every person in your apartment block, it'll help keep the costs down and keep the party chit chat easy.
When inviting your guests, you also don't want to spend a fortune on invitations. This is a great opportunity to get your arts and crafts skills out. You can make your own invites if it's a smaller group, which will really add a personal touch to your event. But, if it's a bigger group, try making use of technology and making the invites digitally. Doing it this way, you could even email your invitations to your guests, saving yourself time and money!
Decorating
There are many professionals who can make your event look amazing. But, if you can't afford to hire someone, there's no need to stress about expensive decorations. There are a bunch of printable, make-yourself decorations online that you could use. But don't forget you can also head down to your local dollar store or purchase decorations online using Qmee deals and cashback offers! The key to making this a success is donating enough time before the event to put this all together. You don't want to end up doing it all in the ten minutes before all your guests start arriving!
Food
A lot of people believe they need a full spread of food to give their guests when they host a party. This is often not the case! Try offering to make the main part of a meal, and asking your guests to each bring something. Guests would often prefer to bring an offering to the event than come empty handed. With things like a celebratory cake, have a go at making it yourself. Check out this recipe for caramel filled cupcakes for inspiration! But, if you don't feel up to the challenge, check out our deals or cashback pages to see if we have any deals on personalized food items!
We hope that these tips have given you some ideas to host your own party on a budget. Happy celebrating!