How to Organize for Christmas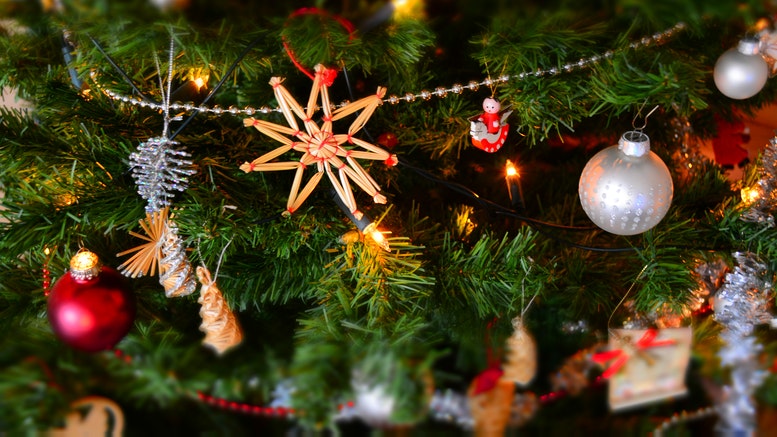 Christmas can be a really hectic time when there is so much going on: work parties, outings with family & friends, and getting everything ready for the main day. These things can make it difficult to live in the present moment and enjoy the holiday period. During this time it's important to organize everything so that you don't find yourself on New Year's Day tired, frustrated and wondering where the time went!
So, here at Qmee, we thought we'd come up with a few preparation tips that should help you to enjoy the festive period, rather than dread it!
Choose your Priorities
One of the best ways to make sure you can relax and enjoy the festive period, is to choose your priorities. Sit down with those you spend the holidays with and discuss what's important to you at Christmas time. At this point, it's important to not get too bogged down with tradition. Just because you've been going to the Pantomime every year since you were a child, if you don't enjoy it anymore, skip it!
If each person comes up with a list of things that they don't want to miss out on this Christmas, you can then begin to organize your time, only doing or attending things that you genuinely enjoy.
Organize your Time
Now you've figured out what's important, you can start to look at how you want to organize your time. Get that calendar out and start to pencil in all the timings. This is super important if there's lots of loved ones that you want to see, as getting multiple families together can be a struggle!
Once you know where you're going to be at what times, or what day Auntie Pat is round for dinner, you can start meal planning and creating a shopping list. By doing it this way, you won't be running around trying to find a shop that's open when you realise you forgot to get Christmas Pudding! At Qmee, we have some great deals and cashback offers for big brands, which can help you save money on your Christmas food shop.
Within this scheduling of time, don't be afraid to make certain days or periods off limits to being booked out by people. Yes, Christmas is about having fun & spending time with family, but you won't have the best time if you haven't had a chance to rest. This is made 100x worse with little ones. Even grandma probably doesn't want a grouchy, tired toddler stomping around her house, even if it is Christmas.
If you're worried about being bored while you're at home, check out a recipe we found for homemade pizza, where you can get the kids involved, or check out what new surveys we have that you could do!
Gifts and Cards
Now that we've sorted out how you're going to organize your time, we can look at how we can organize the material things in your life. If you have a lot of recipients, it can feel like you have gifts and cards bursting out of every cupboard, not to mention the wrapping paper! A great way to keep this all up together, is by dedicating an area that you wrap presents and write cards.
In your Christmas gift area you can keep all your wrapping paper, ribbons, envelopes, Sellotape, scissors and whatever else you think you'll need (because why does this all seem to grow legs and walk off as soon as we hit December 1st?!). Check out our deals page to get great offers on home products that could help you create your super organized wrapping section.
By doing this, you'll ensure that everything is there when you need it! It also serves as a nice reminder to post those Christmas cards and bring those gifts! I mean, I know they say it's the thought that counts, but getting a Christmas card in the post in February is a step too far.
Christmas Clear-Out
So, most of us are familiar with the term spring clean. Well, Christmas clear-out should be just as commonplace! This is especially true if you have children. Children can sometimes seem to have so much stuff, and it can feel like there are endless more opportunities where people give them more stuff. The most frustrating part? They have one or two toys they play with at any one time. If you want to see our list of toys that we think will live out into the new year, have a read of our Top Toys list!
This is the perfect time of year to start getting rid of stuff that you or your children just don't use or want. Or, if you're not quite ready to get rid of something, you can box it up and store it. That way, if you get round to next year and you haven't needed it or wanted it, maybe it's time to get rid of it. By doing this, when you and your family get gifts, you actually have somewhere to put them, and you don't spend the whole of January stepping over it on the hallway floor.
So, now you have all you need to have an organized Christmas. Don't forget – Qmee will be there to save you a bit of money on things you need, as well as make you a bit of money in your spare time this festive period!