Improve your garden without spending a fortune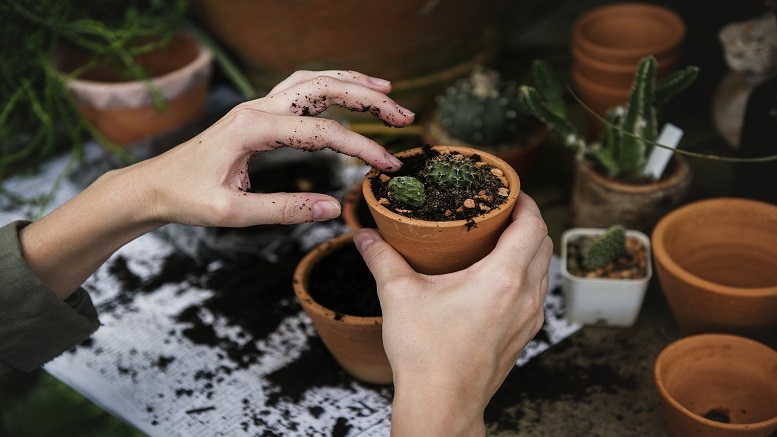 If you've been thinking about tidying up your garden for a while, or even re-inventing it, July and August are the perfect months to start! No one wants their garden to look like an overgrown forest, but we know it can sometimes be more expensive than you think to improve it. Gardening is such a great hobby to have; it's can be very relaxing and can often make your home look wonderful from the outside – but most people don't want to spend a fortune on their hobby.
However, don't be put off by the cost because there are plenty of cheap ways spruce up your garden and make it look brilliant; DIY gardening is definitely the way forward. Take a look at these ideas for ways you can improve your garden without breaking the bank…
Re-invent your furniture – transforming your garden furniture from old and washed out to looking as good as new is the perfect thing to do. It's simple, easy and means you won't have to spend a fortune on buying new furniture. Sometimes all it takes is a splash of paint or even just some new accessories (like outdoor pillows) – you'll find some great ideas online.
Do some painting – painting your plant pots is a quick and easy way to brighten up your garden. A lick of weather resistant paint will update your tired terracotta pots in no time and this way, you won't have to spend money on buying new ones. Most home improvement stores often have offers and discounts running so make sure you keep an eye out for those before buying your paint.
Add some lighting – getting your outdoor lighting right is just as important as your indoor lighting; remember, your garden is an extension and part of your home so giving it the same look and feel is a great idea. Stylish, decorative lighting doesn't have to cost a lot – have a look online for some fairy lights or lanterns and you're sure to find some great bargains.
Decorate your garden walls – try updating your garden walls with your favorite flowers on a piece of trellis. Even if you decide to just decorate one wall, it'll be enough to spruce up your whole garden. Flowers won't cost much and you can get a piece of trellis from a home improvement store of next to nothing.
Create a rock garden – if you have broken terracotta pots, don't get rid of them. You can create a great rock garden by nestling your broken pots in to a gravelled border and planting low maintenance flowers or plants inside too. Your old pots will help give your garden a new look.
Your garden will look as good as new in no time, and you'll be able to stick to your budget easily.