Wedding season – cut back without cutting out for the perfect day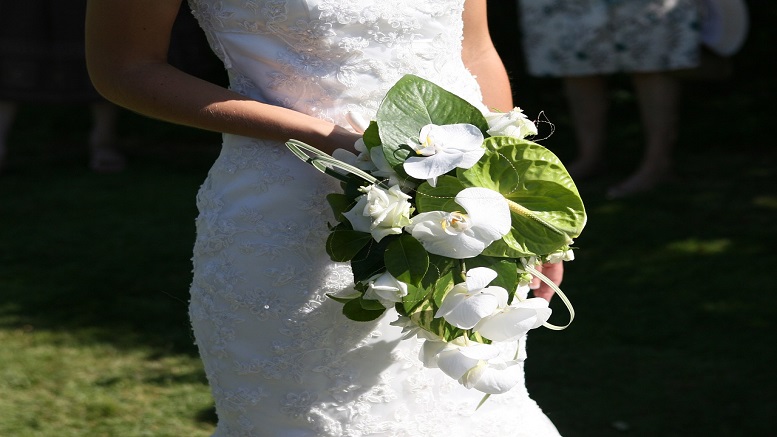 It's that time of year again; the wedding season has started! Every year the months of May to August are full of excited bride-and-grooms-to-be, either starting their wedding plans or finalising the ones they already have in place.
Everyone wants their wedding to be the perfect, fairytale day – and in our opinion that is what every soon-to-be-wed couple deserves. The amount of work and effort put in to a wedding is often mind-blowing; from the dress to the cake, the wedding venue to the food, and the rings to the cars, there is a huge list of things to remember when planning – and a huge list can often mean the need for a huge budget. According to experts, the average wedding costs around $34,000 (£22,000) – yikes! However, there are ways you can cut back, without having to cut out the things that are most important to you and your dream wedding.
Work backwards, not forwards – it's easy to get carried away with the list of things you want for your wedding, and how do you know what your budget is until you know what you want, right? Wrong – this is exactly how you end up overspending! If you start by setting your budget, and asking yourself "what can we afford to spend", before doing anything else, you'll know how much you have to work with to create the best day possible – working backwards by setting the budget first is highly likely to stop you from overspending.
Prioritise! – once you know what your budget is you'll be able to work out how much you have to spend on the different areas of your wedding. This is where some strong prioritisation skills need to kick in! Discuss which parts of the wedding are most important to the both of you, whether it's the cake or the wedding venue, the rings or the cars, and that way you can put more money aside for those parts of the day. This will also help you realise what you're not so fussed about and what you might not even need to spend money on at all!
Ask your friends and family – does your Mom make wonderful cakes in her spare time? Does your uncle happen to be a part-time DJ? Do you have a friend who is a beautician and hairdresser? Using the talents of your friends and family is a great way to save money but still get everything you want for the day. This could be the perfect wedding present from them to you as well!
Get involved in some DIY – wedding invites, dinner place settings and table favours are areas you can cut the cost of massively by creating yourself. There's loads of ideas you can get from the web and why not enlist some friends to help get everything done in time – we're sure they will be more than happy to help if it means making your wedding day as special as possible.
Don't mention the word "wedding" – if one thing is sure to increase the price of your special day, it's when the suppliers you're buying from know you're buying for a wedding. So when negotiating the price of anything make sure you stick to the words "party" or "celebration" until after the price has been agreed! (However if you're after smaller bits and pieces, throw the "wedding" word around left, right and centre as you'll get freebies thrown at you here, there and everywhere!)
The most important thing is that the day is exactly what you want it to be, whether you want a small, quiet gathering or a wedding that rivals that of the celebrities.
If you have any ideas for the bride-and-grooms-to-be, whether it's general ideas for their special day or some money saving ideas, leave a comment below…