Money Management Tips for College Students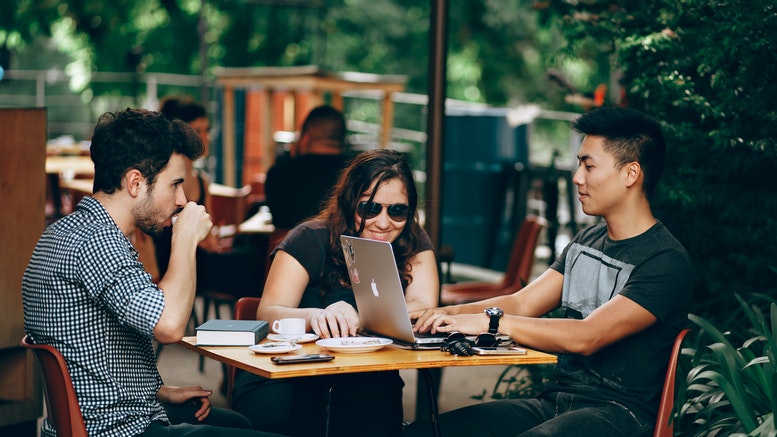 This blog is written by guest writer, Erica Sunarjo. Erica is a professional writer with a focus on finances, travel, and student life. She is currently working with a team of professionals at TrustMyPaper, whilst also being an avid reader and a surfer.
For college students, living alone is a huge challenge. Not only will they have to move out, but they will also have to manage their own finances. Finances are notoriously difficult to manage, and they are among the reasons why college students can have a hard time. If you want to try and manage your money more effectively as a college student, here are some great money management tips!
Make use of new technologies
Unlike older generations, modern-day college students have access to the latest technology right in their pocket. You can make use of this technology to help manage your financial situation. There are many great apps out there that can help you in various ways to take back control of your finances, so don't hesitate to use them!
For starters, check out Qmee, an app that will help you to save money while shopping for groceries. Qmee allows you to make money from surveys. Qmee also collaborates with top brands that offer cash rewards when you shop with them, so can be useful to help make you some money.
You can also consider downloading an online budgeting tool. This tool will help you to create a monthly budget, and you can use it to track how well you are managing your finances. If you are not doing well, the tool will let you know so that you can adjust where necessary.
Open a savings account
For better money management whilst studying at college, you will have to change how you store your money. Most college students pay the bills first and then spend the rest on things they want. Instead, as the first step, you can open a savings account at a local bank. After paying your monthly bills, put some leftovers into this account. This way, you will have some money set aside for a rainy day.
Renting used textbooks
Despite the price, most students only use their textbooks for a few semesters. The better alternative is to rent used textbooks. This is much more affordable in the long run, and you will still be able to gain access to the necessary textbooks.
Be creative with cooking
One of the best money management tips for students is to always be creative with the ingredients you use for cooking. You don't have to buy expensive ingredients all the time. You can still create an amazing meal with cheap ingredients that are readily available! You can check out YouTube and other cooking websites for the best recipes that won't cost the Earth. Plus, the more tasty meals you make, the more you can avoid eating expensive take-outs, which can really drain your budget.
Unsubscribe from automated services
It is hard to imagine a world without Netflix or Spotify, but the fact that these services charge a significant portion of your monthly income means that some of them must go. You don't have to unsubscribe from all services, but you should review what you're spending your money on.
You should make a list of the current subscription services you use, alongside the frequency of use for each service. If you use a service less than 3 times per month, then perhaps you do not really need it that much, and you can safely unsubscribe from it.
Be smart with shopping
Another great tip is to spend money wisely when shopping. If you're a shopaholic, then this pastime is going to be a serious budget drain! The good news is that you don't have to cut off all leisure spending. What you can do is only buy the products that will bring the most long-term value. Try to avoid impulsive purchases as much as possible, and focus on the things that are important to you.
You can also consider shopping with vouchers for cash rewards. Check out local shops or online vendors to see if they are offering promotions or vouchers. This way you can save some money. If you don't know how to find the hottest local promotions, there are plenty of apps out there, such as Qmee, to help!
Start investing
Investing is one of the best ways to build up financial stability in the long run. Contrary to popular beliefs, you don't need to have a lot of capital to start investing. You can start small by setting aside an investment fund every month and then investing that capital into stocks or cryptocurrencies. If you don't have much experience, you can make small investments.
Start making money
College is a busy time for most students, but you will have vacations and holiday periods where you might have some spare time. These are the perfect moments to get part-time jobs to help finance your future expenses. Getting a part-time job is also a great way for you to gain real-life job experience, which will be invaluable when you are looking for that first step into your career.
We hope that the tips above can improve your money management whilst you're at college. It's important to spend time looking after your financial situation during college, so that you can stay focused on your courses as well as your career. Also, forming good spending habits during your time at college will help you to build up a strong financial base for later in life.
If you need more money saving tips, check out our blog on making your money last!