Money saving activities for springtime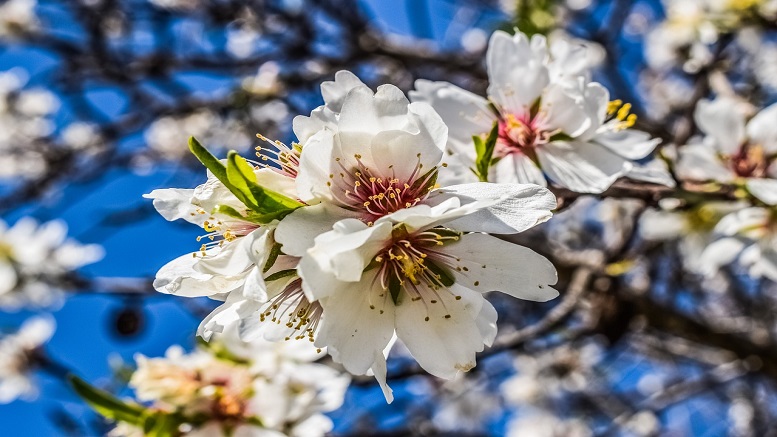 The sun is shining, the flowers are blossoming and there are people outside everywhere. This can only mean one thing – spring is here! We've powered through the cold months and have arrived at this beautiful time of year where the sun is warm and the air is fresh. We love when spring arrives as it brings with it a whole load of opportunities to get outside and do different things, things that couldn't have been done during winter – well they could have, we would have just been extremely cold whilst doing them!
Now that spring is here and the weather is nice there are lots of activities you can get involved in and the great thing is they don't have to cost a fortune. You can save the more expensive things, such as going to the zoo or having lunch outside at a nice restaurant, for special times and spend the rest of spring doing the fun activities that don't pull on your purse strings.
We've come up with some money saving activities that you can enjoy throughout springtime…
Gardening – spring is the perfect time to get out in the garden and tidy up what winter has left behind! You may automatically think of gardening as being an expensive activity what with having to buy tools and plants… but we don't agree; you don't have to splash out when spending time in the garden. Sowing your own seeds, rather than buying new plants, is a great way to save money and make your garden look lovely at the same time.
Walking/hiking – the least expensive thing in the world! And one of the nicest things to do on a sunny Sunday afternoon. Why not take a walk/hike with friends around a nature park, a lake or even just through your local woods and make the most out of the lovely weather.
Creating outfits – fight the urge to buy a brand new wardrobe for springtime and freshen up some of your outfits from last year. Buying some new jewellery, a new belt or some new flip-flops to wear with lots of your clothes will cost a lot less than spending your savings on new clothes just for one season. You could use some of your Qmee rewards and treat yourself to a new outfit accessory!
Picnics – get down to your local store, buy a basket of snacks and treats, grab a blanket to sit on and you've got a picnic at the ready! While the weather is nice, why not plan to spend a Saturday afternoon with the family and have a picnic at the local park, rather than spending money on a family dinner at a restaurant. If you all chip in for some bits and pieces for the picnic it will cost you next to nothing.
Bicycle rides – if you've got a bicycle spring is the time to get it out and get the wheels spinning again. It's a great way to exercise, have some fun with friends or family, and enjoy the sunshine whilst not having to spend a penny – perfect!
Visit a farmer's market – as the sun comes out, so do the farmer's markets! They're free to attend and such fun to have a look around. The wholefood and organic products are sold at great prices so have a look if there's a market setting up near you, and if there is, go along – it's a great experience.
There's plenty of other money saving springtime activities out there that will allow you to enjoy the sun and the joy that spring brings. You can also start looking at buying things now that will get more expensive throughout the year such as mattresses and carpets – if you think you'll need it later in the year, buy it now!
Do you have any ideas you can share? Leave a comment below…