Most expensive items ever sold on eBay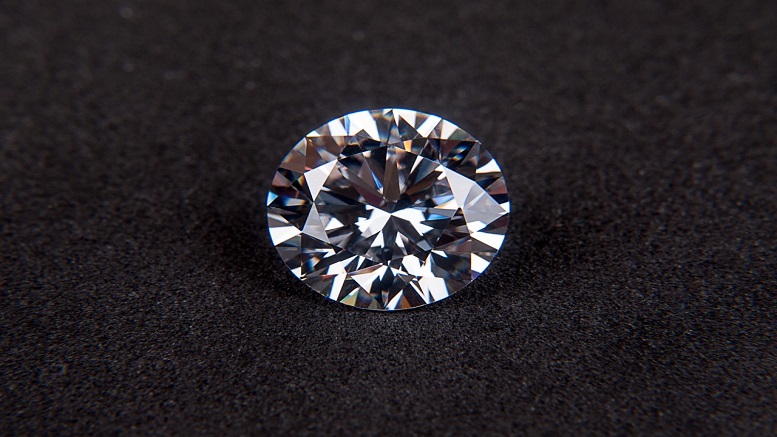 We are all in agreement that if you're looking for something very specific, or a bit on the strange side, that you're not even sure exists, chances are you will be able to find it on eBay. We've rounded up the most expensive deals that have ever gone down on the site.
Ian Usher's life – $389,712/£241,660
Ian Usher's wife left him in 2006 and for the purposes of a completely fresh start he put his entire life in Perth, Australia on eBay. This included his house and everything in it, his car, his job and an introduction to his friends. He sold up everything for under 400K, spent years travelling and now lives in the Caribbean.
Golf with Tiger Woods – $425,000/£263,500
Considering there are some people that have spent $1 million on a round of golf with Tiger so in comparison whoever bought this on eBay got a good deal.
A meteorite – $450,000/£279,000
There are only120 martian meteorites on earth so it's understandable that the sellers of the Zagami Martian meteorite, which fell in Nigeria in 1962, got just under a half million dollars for it!
A bottle of beer – $503,300/£311,995
This rare bottle of beer was first put up for auction with a misspelled name with just a few pictures so it went for $304. But knowing they had a beer that was brewed specially for Sir Edward Belcher's 1852 expedition to the arctic ensured the seller put the bottle back on eBay – with a proper description and more photos – and it sold for half a million bucks in 2007.
A baseball bat  –  $577,610/£358,060
A baseball bat used by Shoeless Joe Jackson—one of the players implicated in 1919 Chicago Black Sox game fixing scandal—was listed on eBay by his nephew in 2001. The bat was called "Black Betsy" and had been used by the player from 1908 to 1920. After it had it sold it immediately became the most valuable bat in the world.
Enzo Ferrari – $1 Million/£620,000
There are only 399 of these supercars on earth, so when one appeared on the site in 2004, it went for an impressive amount. The winning bidder was apparently from Switzerland and apparently only beat the previous bid by $55!
A baseball card – $1.1 Million/£682,220
A collector, Brian Seigel, paid $1.1 million for the famous T206 Honus Wagner baseball card in 2000 Obviously for that kind of money the card was extremely rare – only 200 were ever distributed in the American Tobacco Company cigarettes) and only 57 of them still exist.
Bridgeville – $1.77 Million/£1,097,400
The entire town of Bridgeville, California sold on eBay in 2002. At the time of the sale it had about 30 residents but it was sold again in 2006 for $1.25 million.
 Atlas F Missile Base – $2.1 Million/ £1,301,58
In 2002 real estate developers Gregory Gibbons and Bruce Francisco bought an old nuclear bunker from the United States Air Force and converted it into a luxury home with a chalet above ground and another fully functional luxury home below ground. It was valued at $18 million, but it sold at the minimum bid.
Albert – $2.5 Million/£1,549,500
This Old Western ghost town in Texas was sold in 2002, with just five residents. Today it has 25 residents.
Lunch with Warren Buffet – $2.6 Million/£1,611,480
In 2010, an anonymous bidder paid $2,600,000 to have lunch with the billionaire Warren Buffet – all for charity.
Gulfstream II – $4.9 Million/£3,037,020
In 2001, the plane was the most expensive item ever purchased on the auction website. Of course, this wasn't some charity auction.
Giga-Yacht – $140 Million/£86,772,000
The most expensive item ever sold on eBay was the $140 million "Giga-Yacht" in 2005. The luxury boat has10 multi-level suites, eight guest cabins, a salon, a cinema room, a workout room, an office, AND a helicopter garage.