Air-fryer Recipes: Easy Pork Chops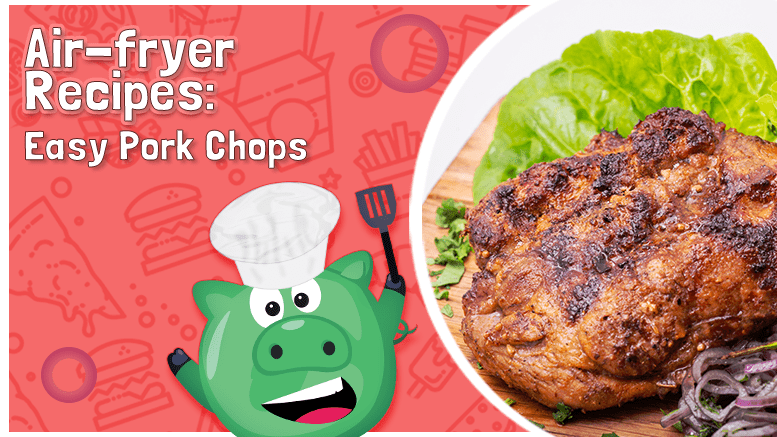 Get ready for a mouthwatering adventure with this easy pork chops recipe for your air-fryer! These chops are a delightful fusion of crispy and juicy, and they're a breeze to make with your trusty air-fryer. Whether you're a seasoned chef or a kitchen newbie, this recipe is your ticket to pork perfection. So, don your chef's hat and let's embark on this delicious journey!
In just a few easy steps, you'll have golden, crispy pork chops that'll leave your taste buds dancing with delight. So, why wait? Let's dive in and savor the magic of air-fried goodness!
What you'll need:
½ cup grated Parmesan cheese
1 teaspoon paprika
1 teaspoon garlic powder
1 teaspoon kosher salt
1 teaspoon dried parsley
½ teaspoon ground black pepper
4 (5 ounce) boneless pork chops
2 tablespoons extra virgin olive oil
What you'll need to do:
Step 1:
Preheat the air fryer to 380 degrees F (190 degrees C).
Step 2:
Combine Parmesan cheese, paprika, garlic powder, salt, parsley, and pepper in a flat shallow dish; mix well.
Step 3:
Coat each pork chop with olive oil. Dredge both sides of each chop in the Parmesan mixture and set on a plate.
Step 4:
Place 2 chops in the basket of the air fryer and cook for 10 minutes; flipping halfway through cook time. Transfer to a cutting board and let rest for 5 minutes. Repeat with remaining chops.
Step 5:
Serve hot and enjoy!
(Source)