Qmee Recipes – Blackcurrant ice cream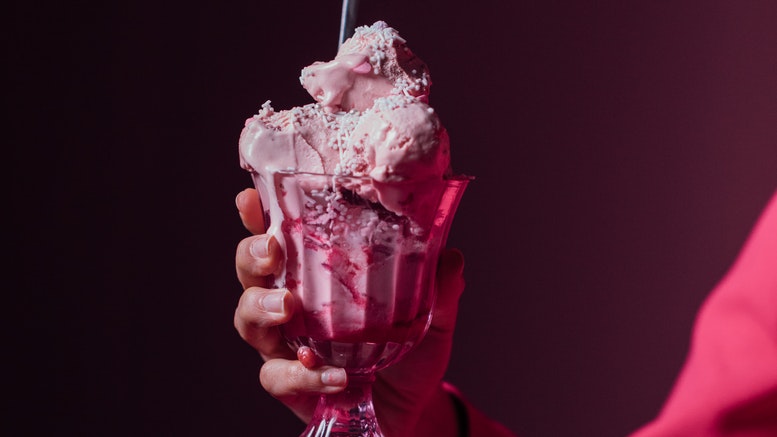 Looking for a refreshing summer dessert? Look no further, we got you covered. This week we've found a super simple blackcurrant ice cream recipe. This dish makes the perfect treat for a hot summers day. Packed with amazing textures and bursting with sweet and tangy flavours all combined into a creamy, fruity delight!
Take a look at the ingredients and method below.
Here's what you'll need…
5 cups blackcurrants, fresh or frozen (4 cups defrosted if frozen)
1 lemon, zested and juiced
2 ½ cups double cream
1 ¼ cups condensed milk
Here's what you'll need to do…
1.Place the blackcurrants in a large saucepan with the zest of 1 lemon and juice of ½, plus 4 tbsp water.
2.Bring to the boil, then reduce to a simmer and cook for 6-8 mins until the fruit has broken down and the liquid has reduced and thickened slightly.
3.Remove from the heat and allow to cool.
4.Pass the fruit through a sieve over a mixing bowl.
5.Use the back of a spoon to press down on the fruit and squeeze out all the juice, then discard the remaining stalks and pulp from the sieve, and set aside the liquid.
6.Combine the double cream and condensed milk in a large mixing bowl.
7.Whisk until thickened but not stiff, then add the fruit and stir to combine.
8.Tip into a freezer-proof container, cover with a lid and freeze for at least 6 hrs.
9.Remove from the freezer 30 mins before serving, then serve in bowls topped with the remaining blackcurrants.
(Source: https://www.bbcgoodfood.com/recipes/blackcurrant-no-churn-ice-cream)