Qmee Recipes – Summer Salad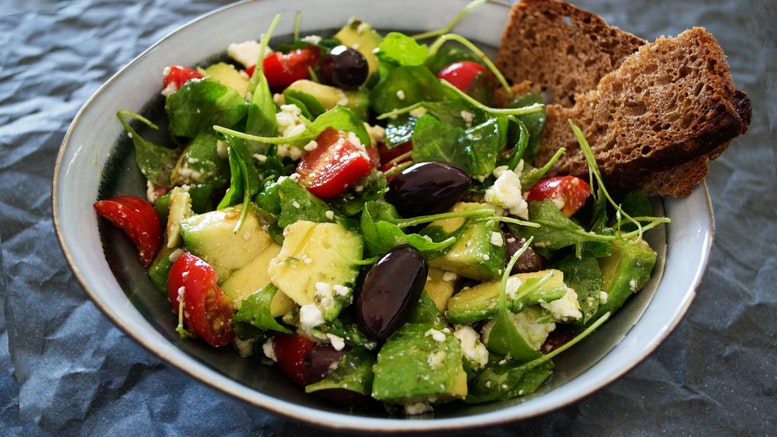 We've found an epic summer salad recipe this week, perfect for a light lunch or dinner on a warm summer day. This dish is super easy to make and only takes 10 minutes to prepare. Packed with fresh and bright flavours this salad is great to serve at summer BBQ or anytime really.
Take a look at the ingredients and method below.
Here's what you'll need…
For the salad…
1 can black beans, drained
2 large handfuls of baby spinach leaves, roughly chopped
500g heritage tomatoes, chopped into large chunks
½ cucumber halved lengthways, seeds scooped out and sliced on an angle
1 mango, peeled and chopped into chunks
1 large red onion, halved and finely sliced
6-8 radishes, sliced
2 avocados, peeled and sliced
½ cup feta, crumbled
A handful of herbs (reserved from the dressing)
For the dressing…
Large bunch mint
Small bunch coriander
1 fat green chilli, deseeded and chopped
Small bunch basil
1 small garlic clove
2 limes, zested and juiced
½ cup extra virgin olive oil or rapeseed oil
2 tbsp white wine vinegar
Here's what you'll need to do…
1.Make the dressing by blending all of the ingredients in a food processor (or very finely chop them), saving a few herb leaves for the salad.
2.You can make the dressing up to 24 hrs before serving.
3.Scatter the beans and spinach over a large platter.
4.Arrange the tomatoes, cucumber, mango, onion and radishes on top and gently toss together with your hands.
5.Top the salad with avocados, feta and herbs, and serve the dressing on the side.
(Source: https://www.bbcgoodfood.com/recipes/epic-summer-salad)