Qmee recipes – brie, courgette and red pepper muffins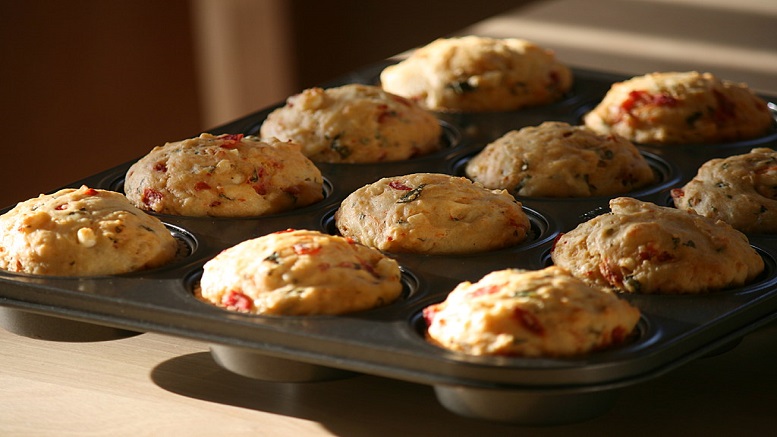 These cheesy savoury bites are perfect for cheese lovers everywhere! They're best eaten on the day they're baked, ideally fresh from the oven. They make great snacks for picnics or lunchboxes!
Take a look at the ingredients and method below.
Here's what you'll need…
Knob of butter
2 small or 1 large courgette, cut into small cubes
250g self-raising flour
1 tsp baking powder
1 tbsp fresh oregano leaves or 1 tsp dried
3 eggs, lightly beaten
100ml milk
5 tbsp sunflower oil
2 red peppers, skinned and cut into bite-sized pieces
85g cheddar, grated
100g brie or camembert (check packaging for a vegetarian-friendly brand)
Here's what you'll need to do…
Heat oven to 190C/170C fan/gas 5.
Line 10 holes of a muffin tin with paper cases.
Melt the butter in a pan and gently cook the courgettes for about 5 mins until softened.
Mix the flour, baking powder, oregano and some seasoning in a large bowl.
Make a well in the centre and add the eggs, milk and oil, stirring all the time to draw the flour into the centre.
Beat for 1 min or so to make a smooth batter.
Add the courgettes, peppers, two thirds of the cheddar and all the brie or camembert to the batter, stirring well.
Divide between the muffin cases and sprinkle with the remaining cheddar.
Bake for 25-30 mins until the muffins feel firm to the touch and are golden and crusty on top.
Serve warm or at room temperature.
(Source: https://www.bbcgoodfood.com/recipes/brie-courgette-red-pepper-muffins)