Prom season on a budget!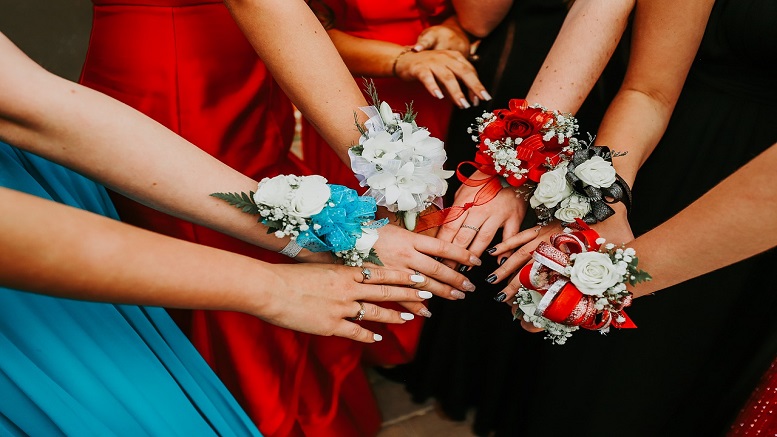 Many of you will already know that we're currently in the height of prom season (especially those of you with children in High School).
High school proms generally happen between April and June, or near the end of the semester/term – so "prom season" often lasts from March (when the students first start talking about it) until June (after the last "post-prom" parties).
As a parent, although it's not your prom, it's you who bears the strain of the cost – from the dress/tuxedo to the fancy vehicle used to get to the venue, the professional hair-do to the corsage, everything can add up to a hefty amount if you're not careful. Of course, the prom is extremely important to your child and you want everything to be perfect for them. But perfect doesn't have to mean expensive!
There's lots you can do to stick to a budget when getting ready for your child's prom – take a look at these tips for saving money during prom season…
Get ready at home – instead of going to an expensive spa and having lots of treatments in the run up to the prom, why not suggest to your child that they get ready at home with a bunch of their friends? You can put on spa music for them then do DIY facials and makeup tutorials instead of paying someone else to help them get ready. You can also skip the trip to the expensive tanning salon and use self-tanner instead. If you're child is having fun with their friends whilst getting ready, they won't mind that they're at home.
Rent instead of buy – if you know your child is only going to wear their dress once, why not rent one instead of buying it? You can find great deals on rentable dresses during prom season and if your child isn't fussed about keeping the dress, this is definitely the way to go. The same goes for renting a vest, instead of buying one, if your child already has a band or show choir tux.
Go vintage – you'll find some great deals on one-of-a-kind dresses at vintage shops. They're often family owned and small, which means no one else is likely to have the same dress which is another bonus. You can often find lovely shoes at vintage shops as well so make sure you have a look.
Skip the manicure – instead of your child going and getting a manicure (which will be expensive) and risk it chipping before the big night, buy some new nail varnish and nail stickers instead. You can get some great ones for less than $10/£10 if you look hard enough, and they'll look just as good as a full manicure. Or, you could suggest your child wears long gloves with their dress, as part of their outfit, so they won't need to worry about their nails at all!
Go to the grocery store for corsages – many people often forget that you can get some lovely flowers from a grocery store. You'll save a ton if you buy the corsage, flowers and boutonnieres from a grocery store rather than a 'real' florist. You can spend half the money for flowers that look just as nice.
The main thing is that your child has a great time at their prom – we know that's all that you want for them and if you can save a bit of cash whilst keeping them happy, go for it!