Qmee recipes – Caesar salad with roast chicken & bacon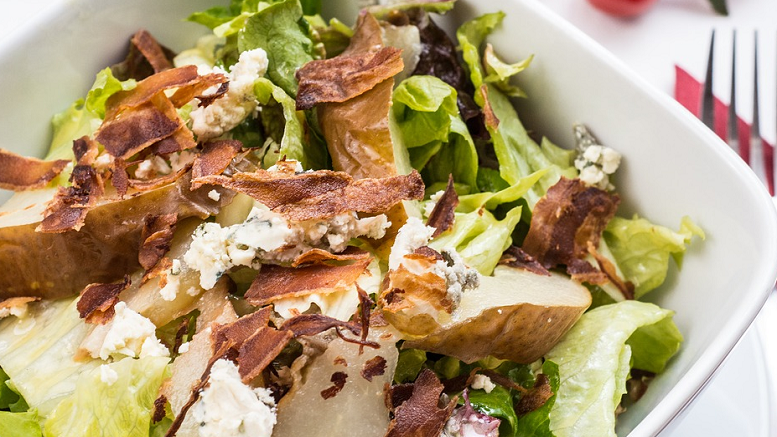 Looking for some healthy meals? Caesar salad is a great one! It's easy to make and great for a lunch that's just the right size.
Turn this favorite salad into a quick midweek meal with slices of bacon-wrapped chicken. A quick, simple and delicious recipe for a Caesar salad that won't disappoint!
Take a look at the ingredients you'll need and the method you'll need to follow.
Here's what you'll need…
4 chicken breasts, skin on
8 slices streaky bacon
1 garlic clove, crushed
Juice half a lemon
3 tbsp natural yogurt
3 tbsp olive oil
50g (1/2 cup) parmesan, plus extra to serve
2 small romaine lettuces
Here's what you'll need to do…
1. Heat oven to 200C/180C fan/gas 6.
2. Season the chicken and place in a snug roasting tin.
3. Drape the bacon around the chicken and roast for 15-20 mins until the bacon is crisp and the chicken just cooked through.
4. In a bowl, mix the garlic, lemon juice, yogurt, oil and Parmesan.
5. Discard the outer leaves of the lettuce and tear the rest over a platter, mixing gently with the dressing.
6. Serve with the chicken and crisp bacon, shaving over extra Parmesan, if you like.
(Source: https://www.bbcgoodfood.com/recipes/quick-caesar-salad-roast-chicken-bacon)