Keep your garden in tip-top shape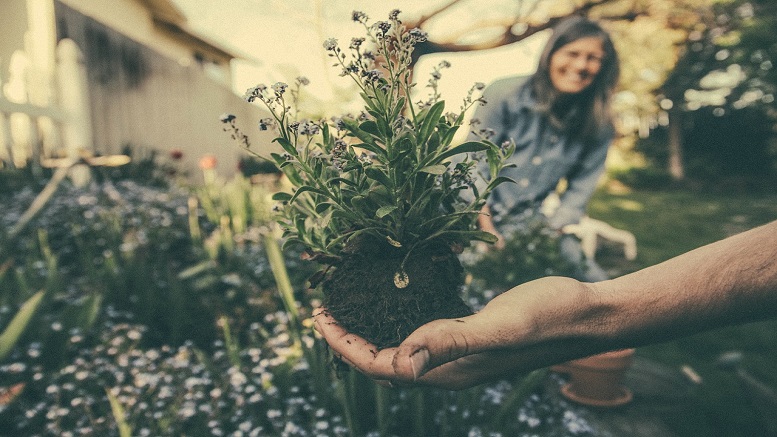 If you're one of the lucky people out there to have a garden, how's it looking at the moment?! Have you been paying attention to it, improving it, updating it? Or are you not really a fan of gardening?
Whilst spending more time at home than usual over the past few months, many people have picked up new hobbies, or spent more time on their existing ones, including things like cooking, reading, exercise – and gardening!
Gardening is a great way to spend time whilst stuck at home and has become one of the most popular hobbies recently – it gives you something to focus on whilst making part of your home look fabulous at the same time. If you haven't thought about your garden for a while, now might be the perfect time to do so!
If gardening isn't something you've previously done much of, or you're unsure of where to even start, take a look at these tips for things you can do to make your garden look great whilst sticking to a budget and not spending a lot of money.
Do some basic maintenance – before you start spending cash and thinking about making big changes, focus on making sure what you already have in your garden is in good condition! Remove any weeds, prune your trees and shrubs that are currently overgrown, and get rid of any plants that are looking weathered. You could also remove any clutter you no longer need, as well as collect and loose leaves and debris that are making your space look a mess. Remember, you won't need to spend any money when doing this so you'll already be within your budget and your garden will have a new lease of life! Plus, basic maintenance will make it easier for you to decide which areas you want to focus on next and in more detail.
Cut your grass – another simple way to ensure your garden stays looking it's best! Whenever your lawn starts to look unruly, give it a once over with the lawn mower to tidy it up again. Of course, if you already have a lawn mower you won't need to spend any money at all (you'll just need to spend some time, instead). If you don't have a lawn mower, it's a great investment and you'll find some great deals around. You'll be surprised the difference just cutting the grass every so often makes to how your garden looks and the improvement it can make.
Keep an eye on the details – it's the smaller things that can sometimes make the biggest change, for the better, when it comes to gardening. For example, you may have fences that could do with a lick of paint, paving stones that are looking grubby and could do with a clean, or old ornaments that are looking pretty weathered. If you update these elements, or simply remove them, your garden will start looking brand new in no time!
Add some personality – the best way to do this?! By adding some colour and excitement to your garden with flowers! You could create flowerbeds to plant them in, a new rock garden to add them to or even just dot them around your garden in pots – whichever suits you best and keeps you within your budget. Remember, you'll need to keep on top of your flower maintenance by watering them so only add as many as you feel you can look after.
Your garden will look brand new in no time and you won't have to pull on your purse strings too much – it's a win-win situation!