Delicious California Roll Wraps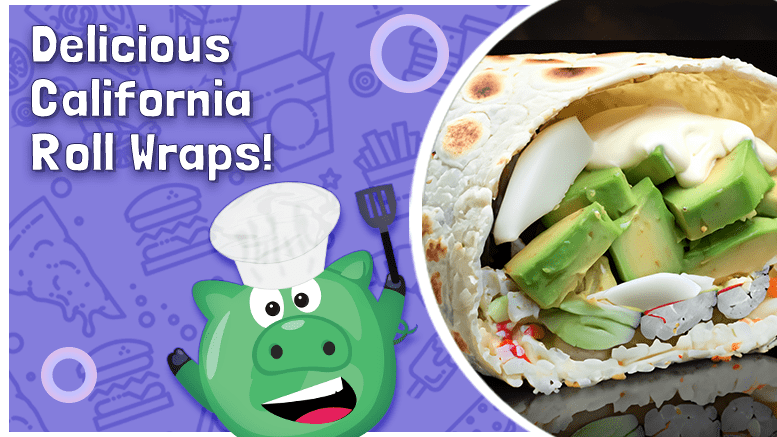 Welcome to the wacky and wonderful world of California Roll Wraps, where sushi meets surf's up! Imagine this: a sushi roll that decides to ditch its seaweed suit and hops into a tortilla for a beach party! That's right, California Roll Wraps are the life of the fiesta, bringing together the best of both worlds!
So, get ready to ride the flavor wave and embark on a taste adventure that will make your taste buds hang ten!
What you'll need:
1/2 cup wasabi mayonnaise
6 whole wheat tortillas (8 inches)
2 packages (8 ounces each) imitation crab meat
1 medium ripe avocado, peeled and thinly sliced
1-1/2 cups julienned peeled jicama
1 medium sweet red pepper, julienned
1 small cucumber, seeded and julienned
3/4 cup bean sprouts
What you'll need to do:
Step 1:
Divide the wasabi mayonnaise evenly among the 6 tortillas and spread to within 1/2 inch of edges. Layer with crabmeat, avocado, jicama, red pepper, cucumber and bean sprouts. Roll up tightly.
(Source)