Qmee Recipes – Chicken Teriyaki Recipe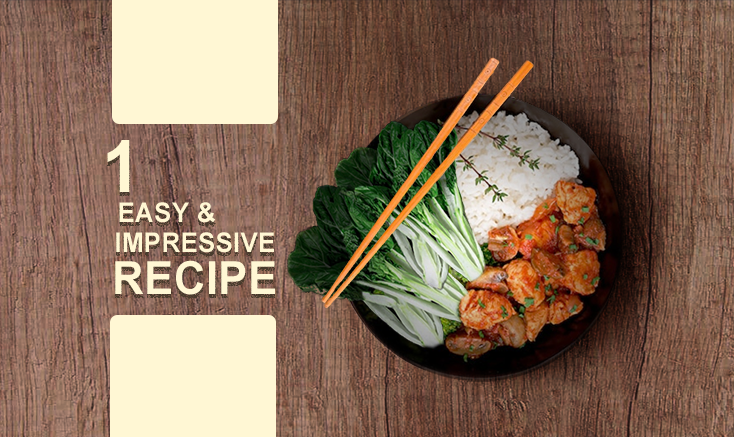 We've all come across the situation of wanting to release our inner Gordon Ramsay to impress our dinner guests, to be quickly met with the thought "Actually, I might not be quite as good as Gordon". This tasty teriyaki is about to turn your Hell's Kitchen into a Hells Yeah Kitchen!
So, it's time to put your chef's hat on, because whether you consider yourself as the Culinary Queen/Kitchen King or not, with this easy yet impressive dish, you'll be dancing your way to your first Michelin star in no time!
Prep time: 5mins
Cook Time: 15mins
Serves 4
What you'll need:
2 tbsp toasted sesame oil
6 skinless and boneless chicken thighs, sliced
2 large garlic cloves, crushed
1 thumb-sized piece ginger, grated
2 1/4 tbsp runny honey
2 tbsp light soy sauce
1 tbsp rice wine vinegar
1 tbsp sesame seeds , to serve
4 spring onions, shredded, to serve
sticky rice, to serve
steamed bok choi or spring greens, to serve
What you'll need to do:
STEP 1 – Making the chicken teriyaki
Heat the oil in a non-stick pan over a medium heat. Add the chicken and fry for 7 mins, or until golden. Add the garlic and ginger and fry for 2 mins. Stir in the honey, soy sauce, vinegar and 100ml water. Bring to the boil and cook for 2 – 5 mins over a medium heat until the chicken is sticky and coated in the thick teriyaki sauce.
STEP 2 – Serving
Scatter over the spring onions and sesame seeds, then serve the teriyaki chicken with the rice and steamed veg.
STEP 3 – The best part
Soak in the shock and awe of your dinner guests as they question whether you've secretly been a professional chef all along – it doesn't get much easier than that!
Enjoy!
(Source: BBC goodfood)