Qmee Recipes – Chocolate orange cake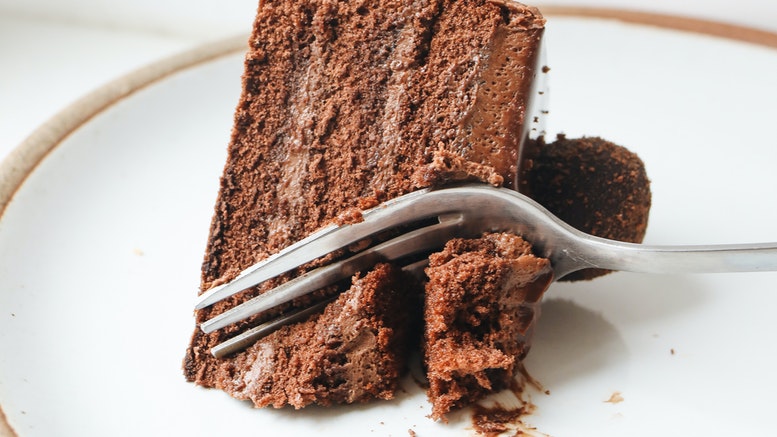 This week we've found a delicious all in one chocolate orange cake recipe. This sweet and decadent chocolate orange cake is a perfect dessert option to serve at any occasion. Or have as a sweet treat any time of the day. And it's super easy to make.
Here's what you'll need…
2¾oz cocoa powder
6 tbsp just-boiled water
2 medium oranges, well-scrubbed, finely grated zest and 2 tbsp juice only
8oz unsalted butter, cubed and softened, plus extra for greasing
8oz caster sugar
4 large free-range eggs
8oz self-raising flour
1 tsp baking powder
For the candied orange zest …
½ orange, well-scrubbed
1oz caster sugar
For the chocolate icing…
½ pint double cream
10½oz dark chocolate (about 70% cocoa solids), broken into roughly ½in pieces
2–3 tbsp semi-skimmed milk
Here's what you'll need to do…
1.Preheat the oven to 190C/170C Fan/Gas 5. Grease and line two 20cm/8in loose-based sandwich tins with baking paper.
2.Mix 1¾oz of the cocoa powder with the just-boiled water to make a smooth, thick paste.
3.Stir in 2 tablespoons orange juice.
4.In a food processor, add the butter, sugar, eggs, flour, baking powder, remaining cocoa powder, orange zest and the cocoa paste. Mix until they are well combined and form a thick and creamy mixture.
5.Do not over-blend or the cake will be tough rather than light.
6.Spoon the mixture evenly into the prepared tins and smooth the surface.
7.Bake on the same shelf in the centre of the oven for about 25 minutes.
8.Remove the tins from the oven and leave to cool for 5 minutes.
9.Peel off the baking paper and leave to cool completely.
To make the candied orange zest…

10.Use a vegetable peeler to peel long, wide strips off the half orange, avoiding the white pith.
11.Cut the zest into long thin matchsticks and place in a small saucepan with the sugar and 2oz water.
12.Bring to a simmer and cook for about 5 minutes. Or until the zest is softened and the sugar syrup is well reduced and lightly coating the zest.
13.Line a small tray or plate with baking paper. And use a fork to lift the orange zest from the syrup. And drop onto the paper, keeping the strands separated.
14.Leave to set for at least 1 hour before using to top the cake.
To make the chocolate icing…
15.Gently heat the cream in a medium non-stick saucepan until hot but not quite simmering, stirring occasionally, then pour over the chocolate pieces.
16.Then stir once and leave to stand for 5 minutes.
17.Stir the melted chocolate into the cream just enough to combine – don't over-stir or the mixture could become oily.
18.Leave to cool for 5 minutes.
To assemble the cake…
19.Place one of the sponges on a wire rack over a large plate or tray (to catch any excess icing so it can be reused).
20.Spread a quarter of the chocolate icing thickly over the surface and top with the second sponge.
21.Mix a tablespoon of the milk with another quarter of the chocolate icing (about 135g/5oz) in a small bowl until smooth.
22.Using a palette knife, spread the whole cake thinly with the thinned chocolate icing, filling in the areas where the two cakes meet.
23.Place in the fridge for about 40 minutes to set. (This layer will help the rest of the icing cover the cake more smoothly and doesn't need to be perfectly neat.)
24.Once the first layer of icing has set, stir the remaining 2 tbsp milk into the remaining chocolate icing, until smooth and shiny.
25.Spread the icing all over the top of the cake and down the sides as smooth as possible using a palette knife.
26.Leave for 2–3 hours to set and then carefully transfer to a cake stand or plate and top with the candied orange zest
Source: https://www.bbc.co.uk/food/recipes/chocolate_orange_cake_63709)