Classically Sweet Churros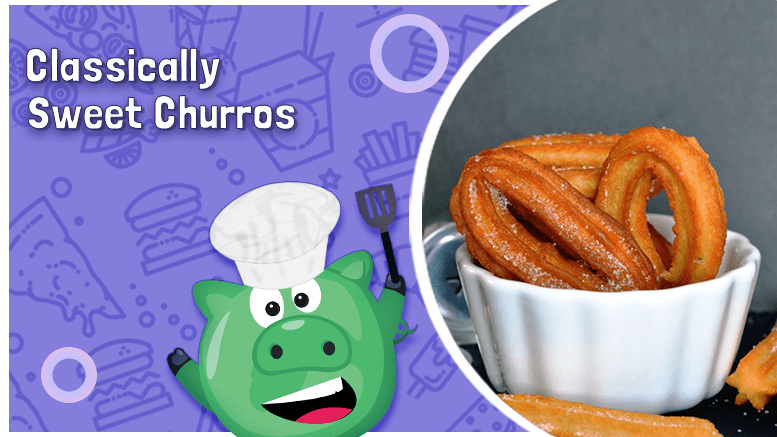 Welcome to "Churro Adventures: A Delicious Journey for the Whole Family!" Consider this churros recipe as your gateway to a magical land of sweet-tooth wonder! We're not saying we're in the land of Oz, but we are saying we'll happily guide you down the yellow brick churroad!
What you'll need:
1 cup of water
White sugar
A pinch of salt
Vegetable oil
All-purpose flour
Cinnamon
What you'll need to do:
Step 1:
Boil water, sugar, salt, and vegetable oil. Remove from the heat, then stir in flour.
Step 2:
Transfer the dough to a pastry bag and pipe into strips.
Step 3:
Fry the strips in hot oil until they're golden.
Step 4:
Drain the churros, then roll in cinnamon-sugar.
Step 5:
Most importantly… enjoy!
(Source)