Qmee Recipes – Creamy chicken stew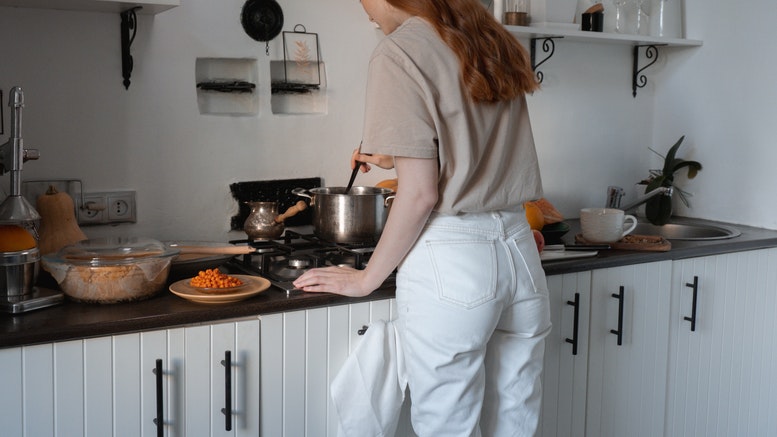 Cold months are ahead of us, so it's time to get some recipe ideas going for things that are going to warm us up!
A category of food that is brilliant for this is stews. There is something really comforting about stews that'll definitely help you get through the winter months. So, here's a recipe for creamy chicken stew.
This recipe would go really well with mashed or roast potatoes, so why not give that a go too!
Serves 4-6
What you'll need…
3 leeks, halved and finely sliced
2 tbsp olive oil, plus extra if needed
1 tbsp butter
8 small chicken thighs
16 fl. oz chicken stock
1 tbsp Dijon mustard
⅓ cup crème fraîche
0.5 cup frozen peas
3 tbsp dried or fresh breadcrumbs
small bunch of parsley, finely chopped
These are the steps…
-Tip the leeks and oil into a flameproof casserole dish on a low heat, add the butter and cook everything very gently for 10 mins or until the leeks are soft.
-Put the chicken, skin-side down, in a large non-stick frying pan on medium heat, cook until the skin browns, then turn and brown the other side.
-You shouldn't need any oil but if the skin starts to stick, add a little.
-Add the chicken to the leeks, leaving behind any fat in the pan.
-Add the stock to the dish and bring to a simmer, season well, cover and cook for 30 mins on low.
-Stir in the mustard, crème fraîche and peas and bring to a simmer. You should have quite a bit of sauce.
-When you're ready to serve, put the grill on. Mix the breadcrumbs and parsley, sprinkle them over the chicken and grill until browned.
(Source: https://www.bbcgoodfood.com/recipes/creamy-chicken-stew)