Saving Money in the New Year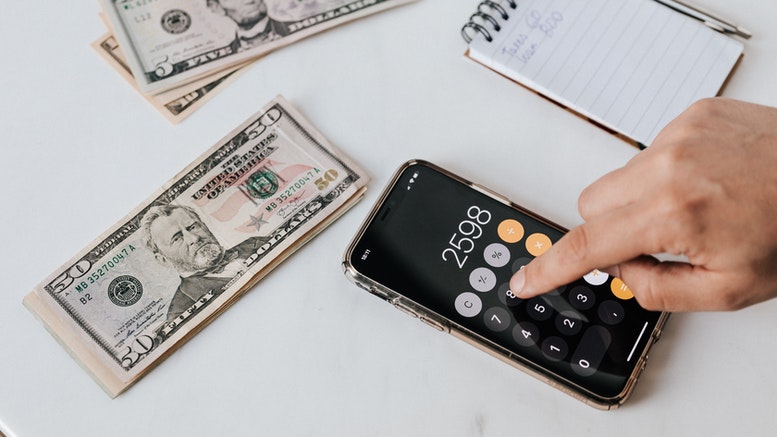 Christmas can be a really expensive time, especially if you have a big family. The cost of all the presents, food and travel really adds up. I mean, don't get us wrong, we're all for enjoying ourselves over the festive period, but now 2022 has come around, it might be time to look for ways to start saving money here and there.
Luckily, Qmee has your back, and we've put together what we think are some great money saving tips for the new year!
Budgeting & Planning
If you've read a lot of our blogs, you might be sick of hearing us say this, but fail to prepare and you prepare to fail! A new year is the perfect place to start with making good habits, so taking some time to ensure you make it as easy as possible will be worth it.
Before you get too into the rest of our tips, you need to know how much you have. First, go through and write down all your incomings and essential outgoings and take stock of what money you have. This is the foundation we're going to spring off of, so keep the outgoings at the bare minimum, so you're only spending on things you absolutely have to.
Now, for the fun part. What's your goal for saving money? Make it something that gets you excited. Being debt free? A long weekend in Rome? Whatever it is, make sure it's a good motivator.
Keep this budget safe, we're going to be making some alterations later.
Switch Providers
The second tip is don't stay with a provider just because you've been with them a while. If they're no longer providing you with the best deal – let. them. go. Slashing your bills could take some zero's off your outgoings and that could really help you get to your saving goal.
These days, switching insurance, broadband, phone or utility providers is easier than ever. Especially with some companies existing to help you switch. You can even get some Qmee cashback for switching – save & earn!
Another great switch to consider is your supermarket. You may find that your budget supermarket brand has some great quality stuff, but for a really decent price. You'll never know until you try! If switching isn't enough, check out our tips for saving money on grocery shopping.
Sell Old Stuff
Now, we know we should be grateful for anything that someone buys us for Christmas – but – what on Earth are you going to do with that cryptic self-help book from Auntie Pat that clearly-is-but-definitely-is-not-a-hint. I mean, it's certainly not making it onto the bookshelf, but let's not completely waste it. Look into selling it online and making some cash for it. There are plenty of sites that don't require a sign up fee, and all you have to do is take a few photos and write a quick description, then you could be depositing a few extra dollars into that holiday fund!
Don't forget, you can also sell stuff that you just want to get rid of, like if you're having a clear out of the kids wardrobe. If it's not broken, don't throw it away! See if you can make some money from it by selling it.
Coupons and Deals
As well as cashback, Qmee can also help you save money on things you need to buy. We have a bunch of deals and coupons on a wide range of things from pyjamas to pet food, which can all help you reduce your expenses – check them out to decrease those outgoings a little more!
1p/¢ Saving Challenge
So, you've cut some of your outgoings and made a bit of cash from selling a few things & taking Qmee surveys. A fun way to save up some of your new found cash, could be through the 1p/ ¢ saving challenge!
The 1p saving challenge involves saving 1p/¢ on the 1st of January, 2p/¢ on the 2nd, 3p/¢ on the 3rd and so on. You keep doing this until you put £/$3.65 in your savings pot on the last day of December. By doing this, at the end of the year, you'll have £/$667.95 in total saved!
Using these handy tips, you'll be on the Italian Riviera or debt free in no time! Happy New Year!