Qmee recipes – easiest ever paella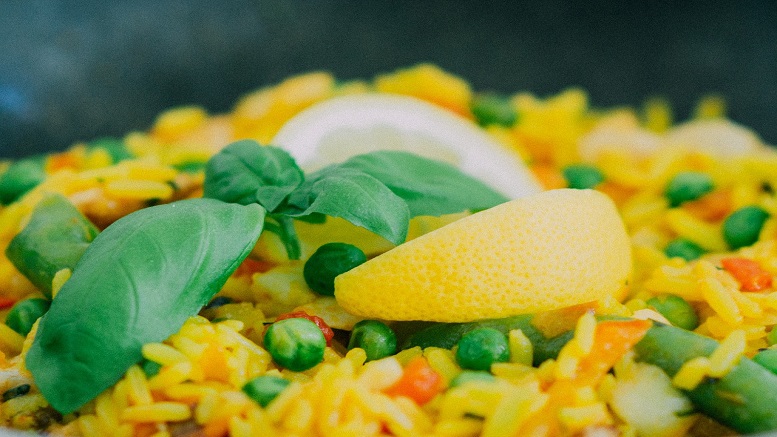 Think paella is too much of a challenge? Think again! This easy recipe makes it foolproof and is full of fantastic flavour!
Paella is a great meal to make for whole family – just throw it all in a huge serving bowl once it's ready and everyone can help themselves. Perfect for a weeknight as it's so easy to cook, or even for when hosting a dinner party!
Take a look at the ingredients you'll need and the method you'll need to follow to create this delicious, but ever so easy, paella!
Here's what you'll need…
1 tbsp olive oil
1 leek or onion, sliced
110g (0.25lb) pack chorizo sausage, chopped
1 tsp turmeric
300g (1.27 cups) long grain rice
1l hot fish or chicken stock
200g (1 cups) frozen peas
400g (1.69 cups) frozen seafood mix, defrosted
Here's what you'll need to do…
1.Heat the oil in a deep frying pan, then soften the leek for 5 mins without browning.
2.Add the chorizo and fry until it releases its oils.
3.Stir in the turmeric and rice until coated by the oils, then pour in the stock.
4.Bring to the boil, then simmer for 15 mins, stirring occasionally.
5.Tip in the peas and cook for 5 mins, then stir in the seafood to heat through for a final 1-2 mins cooking or until rice is cooked.
6.Check for seasoning and serve immediately with lemon wedges.
Not a fan of paella? No worries at all! Take a look at other recipes we have – there's tons, so you'll definitely find something to tickle your fancy.
(Source: https://www.bbcgoodfood.com/recipes/easiest-ever-paella)