Qmee Recipes – Easy teriyaki chicken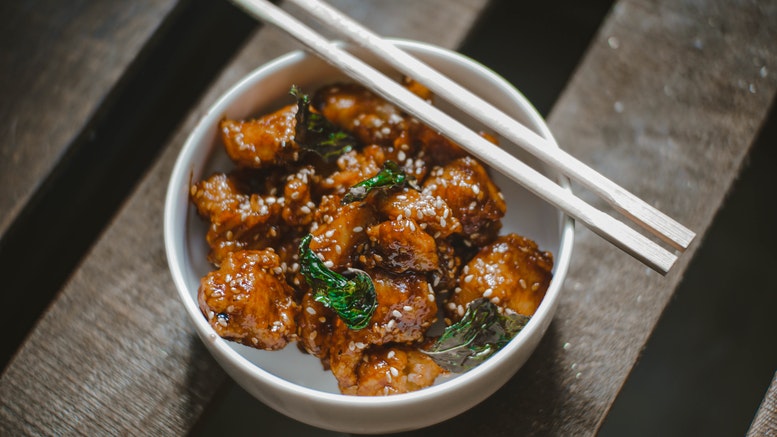 This week we've found a delicious yet super easy teriyaki chicken recipe. It only takes 20 minutes to make and is packed with sweet and tangy flavours that everyone will love. Instead of getting a take out why not try this dish. Perfect for a busy weekday dinner when you only have a few minutes to throw something together.
Here's what you'll need…
2 tbsp toasted sesame oil
6 skinless and boneless chicken thighs, sliced
2 large garlic cloves, crushed
1 thumb-sized piece ginger, grated
3 tbsp runny honey
2 tbsp light soy sauce
1 tbsp rice wine vinegar
1 tbsp sesame seeds , to serve
4 spring onions, shredded, to serve
sticky rice, to serve
steamed bok choi or spring greens, to serve
Here's what you'll need to do…
1.Heat the oil in a non-stick pan over medium heat.
2.Add the chicken and fry for 7 mins, or until golden.
3.Add the garlic and ginger and fry for 2 mins.
4.Stir in the honey, soy sauce, vinegar and 100ml water.
5.Bring to the boil and cook for 2 – 5 mins over medium heat until the chicken is sticky and coated in a thick sauce.
6.Scatter over the spring onions and sesame seeds, then serve the chicken with the rice and steamed veg.
(Source: https://www.bbcgoodfood.com/recipes/easy-teriyaki-chicken)