Enjoying New Year's Eve at home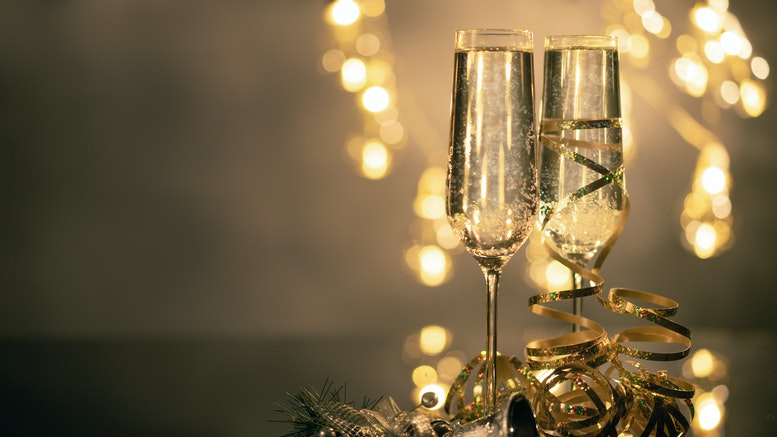 Well now that Christmas Day is over and we've all eaten our own body weight in delicious Christmas food, it's time to start thinking about what we're going to do for New Year's Eve!
This year has been a very different year. The current Covid- 19 pandemic has disturbed many of our annual traditions and celebrations. However, many people are still looking forward to New Year's Eve this year.
With many people still affected by the pandemic, and many countries still in lockdown celebrating New Year's Eve won't be the same. But that doesn't mean you still can't enjoy it and make the most of the evening!
We've put together a few tips on how to have a safe and fun New Year's Eve from home.
Host it at home – There's absolutely no need to spend New Year's eve out of the comfort of your own home. Spending the evening at your house or apartment is not only the cheapest way to celebrate, but it'll also be more comfortable and safe for everyone. If your local restrictions allow you to have people over – limit the invite list to a handful of your closest friends and family.
Have a games night – Playing games is a fun way to spend the evening with your family and friends. There are a number of fun games that you can play. That will be sure to get everyone in the spirit. You could even adjust a few of your favourites and add an alcohol twist to make it more exciting. Get creative when planning what games to play and don't forget to have fun.
Make cocktails – Make your own cocktails at home. This is a fun way to celebrate the new year and get creative with your drinks menu. Why not try to recreate your favourite bar drink at home, who knows it might even turn out better! You could even have a bit of friendly competition with your friends and family. And see who makes the best cocktail.
Dress up – Just because you don't plan on hitting the bars and clubs this year doesn't mean you shouldn't dress to impress. Who said you can't dress up just to sit on the couch? You'll also get some great photo's at home to remember the night by.
Have a dance party – Get in the spirit by putting on some good music, let loose and dance the night away with your closest and dearest.
Whatever you plan on doing on the 31st December, we hope you have an amazing and safe night!