Flavorful Strawberry Ice Cream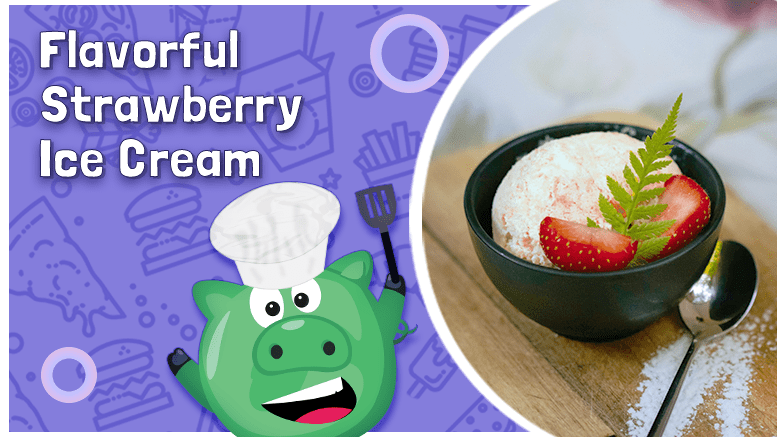 What rhymes with "Favorable, More Merry, I Scream"? It's fine we'll give you a moment… not got it (we know you did, it's in the banner, but just play along)!? Why, it's Flavorful Strawberry Ice Cream of course! Are you excited for this recipe? We sure are!
Don't worry if you didn't get the rhyme, once you've taken your first bite of this super flavorful strawberry ice cream, you'll definitely get why we're so excited about it!
What you'll need:
1 quart fresh strawberries, hulled
1 ½ cups heavy cream, divided
¾ cup white sugar
3 egg yolks
3 tablespoons light corn syrup
What you'll need to do:
Step 1:
Place strawberries into the container of a blender or food processor; puree until smooth. Pour into a large bowl; set aside.
Step 2:
Heat 1 1/4 cups of cream in a saucepan over medium heat until it begins to bubble at the edge of the pan. Whisk sugar, egg yolks, remaining 1/4 cup cream, and corn syrup together in a large bowl. Gradually pour the hot cream into egg yolk mixture, whisking constantly. Return mixture to the saucepan and heat until thick enough to coat the back of a metal spoon, about 5 minutes. Do not allow the mixture to boil. Strain custard into berry puree through a sieve; mix well and refrigerate until chilled.
Step 3:
Fill an ice cream maker with the mixture, and freeze according to the manufacturer's instructions.
(Source)