Qmee Recipes – Moroccan meatballs & citrus couscous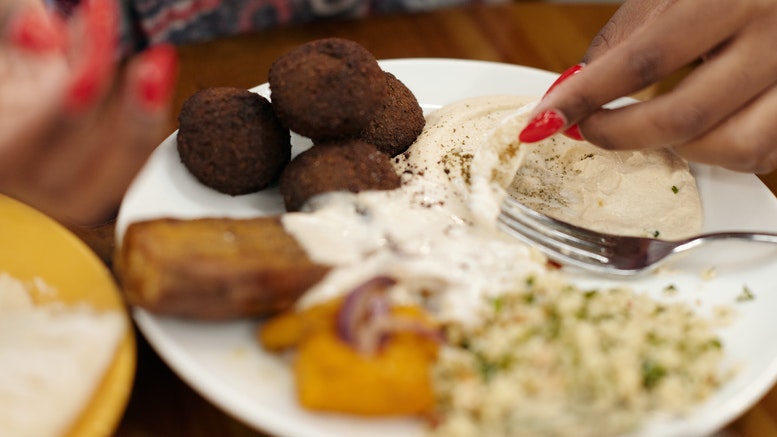 The Moroccan inspired recipe we've chosen this week is wonderfully delicious – all the sweet and spicy flavours of Morocco in meatball form, paired with the freshness of a citrus couscous. Perfect!
Take a look at the ingredients you'll need and the method you'll need to follow.
Here's what you'll need…
3 ¼ cups turkey mince
2 tsp each chilli powder, ground cumin and ground coriander
1 tsp cinnamon
1 onion, coarsely grated
zest 1 orange, then peeled and orange segments chopped
1 cup couscous
1 cup hot chicken stock
2 tsp olive oil
Small bunch coriander, roughly chopped
Here's what you'll need to do…
1.In a big bowl, mix the mince, spices, onion and orange zest together really well with your hands.
2.Roll the mixture into about 20 walnut-sized meatballs.
3.Put the couscous in a bowl, pour over the hot chicken stock, cover with cling film and leave to stand for 10 mins.
4.Heat the olive oil in a frying pan.
5.Add the meatballs and fry, turning often, for about 12 mins until browned all over and cooked through.
6.Fluff the couscous up with a fork, stir in the chopped orange, coriander and some seasoning.
7.Pile onto plates and serve with the meatballs.
(Source: https://www.bbcgoodfood.com/recipes/moroccan-turkey-meatballs-citrus-couscous)