Qmee Recipes – Peach iced tea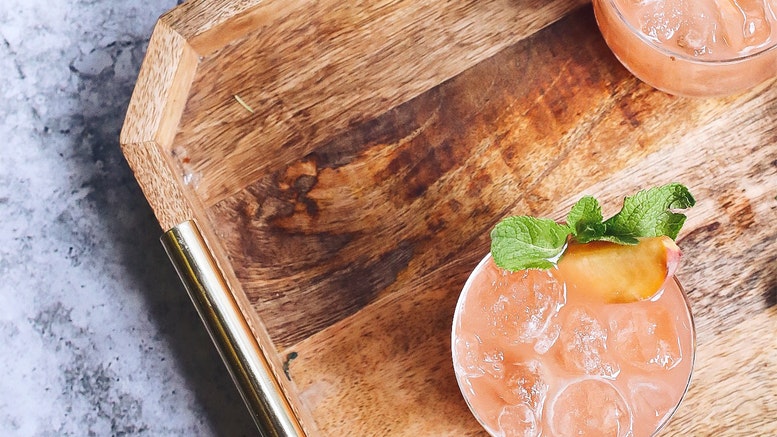 Now that the weather has warmed up and the sun is out, it's the perfect time to enjoy an ice-cold glass of ice tea. This week we've found a super simple peach iced tea recipe. Throw this refreshing ice tea together in just 15 minutes and enjoy it with the whole family.
Take a look at the ingredients and method below.
Here's what you'll need…
¾ cup granulated sugar
5 ripe peaches, 4 stoned and chopped, 1 sliced to serve
4 teabags
Here's what you'll need to do…
1.Tip the sugar into a pan with 1 cup water.
2.Bring to the boil slowly, ensuring the sugar is fully dissolved.
3.Add the chopped peaches and cook until very soft.
4.Remove from the heat, mash the peaches with a fork, and leave to infuse for 1 hr. 5.Sieve the syrup through a fine sieve into a jug, mashing the fruit to release all the liquid. The syrup will keep in the fridge for one week. 6.Put the teabags in a large heatproof jug and pour over 2 litres of boiling water.
7.Leave to steep for 4 mins, then carefully remove the teabags. 9.Stir the peach syrup into the iced tea with some ice, or pour a little of the syrup into tall glasses and add the tea.
10.Top up with more water, sparkling water or ice.
11.Add peach slices to serve.
(Source: https://www.bbcgoodfood.com/recipes/peach-iced-tea)